PROMOTE YOUR BUSINESS SUPPORT PROGRAMMES,
GRANT OPPORTUNITIES AND MORE.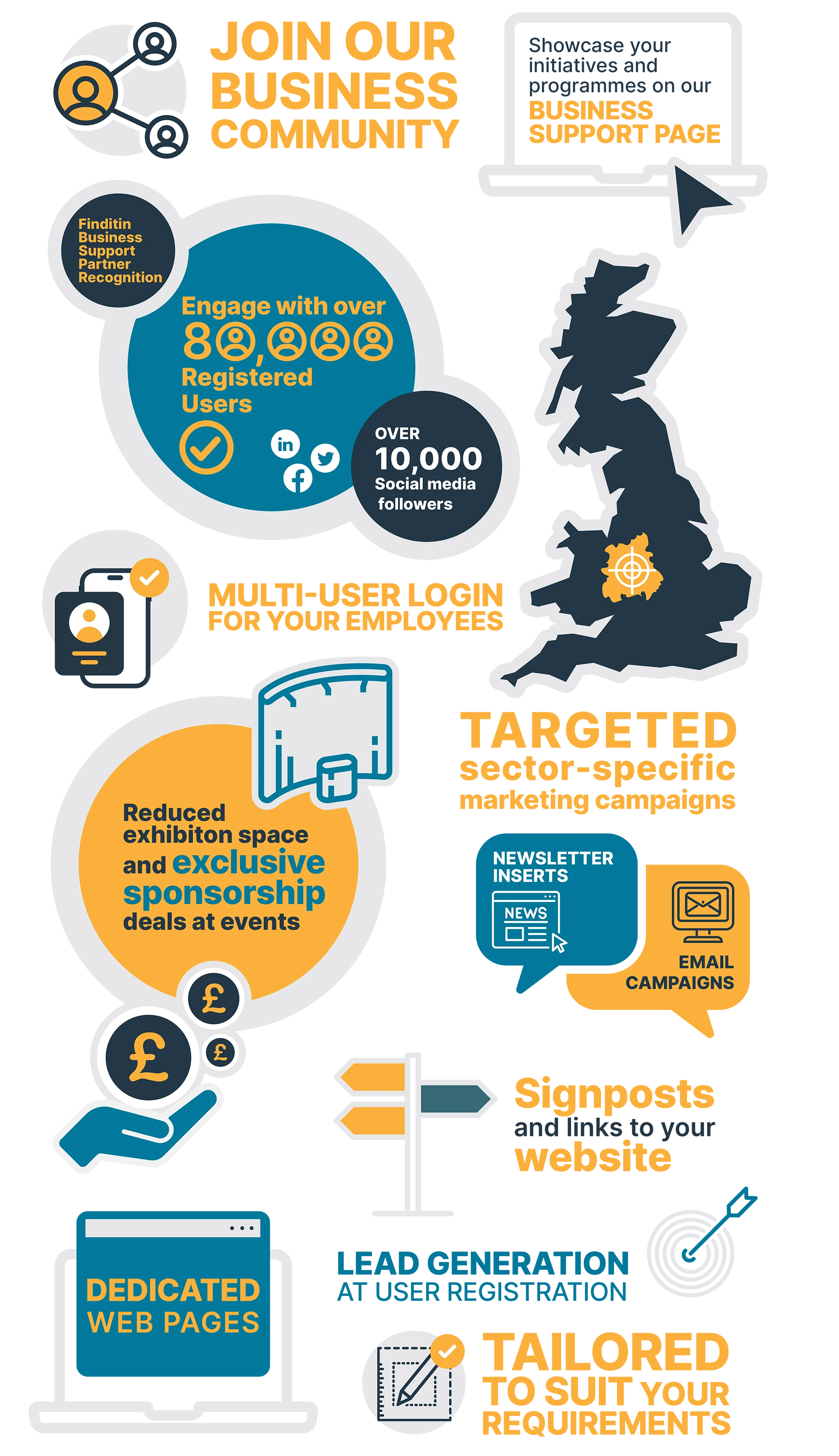 THE FINDITIN NETWORK HAS A PHENOMENAL 80,000+ USERS
ACROSS THE WEST MIDLANDS
The Finditin Network can help you to engage with businesses and promote your own packages of business support.
We have a variety of benefits as part of the package such as lead generation opt-in boxes at registration, dedicated pages, signposting, marketing and more.
Simply contact the team who will be more than happy to discuss your requirements and create a bespoke package.
Are you a buyer, local authority or business support organisation looking for business, supplier and SME engagement?