ENGAGE WITH LOCAL BUSINESSES IN YOUR REGION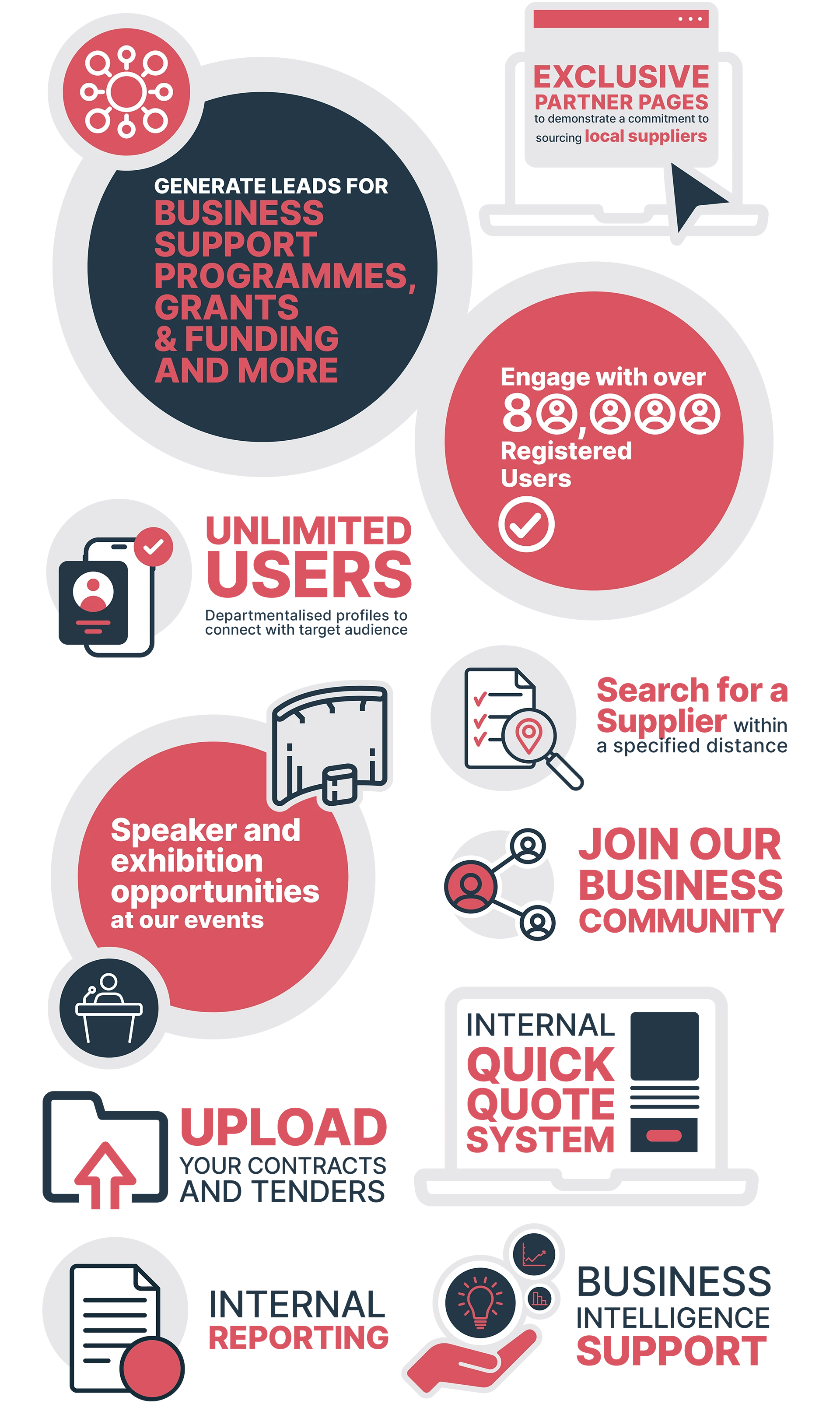 THE FINDITIN NETWORK HAS A PHENOMENAL 80,000+ USERS
ACROSS THE WEST MIDLANDS
Join us as an official partner or develop your own Finditin to engage with local businesses for support programmes and procurement.
We can create your own bespoke pages to demonstrate your Social Value, Net-Zero and Local Supplier commitments.
We offer a number of exclusive ways to connect with businesses and provide essential reports and business intelligence.
Are you a buyer, local authority or business support organisation looking for business, supplier and SME engagement?