WE CAN HELP PROMOTE YOUR OPPORTUNITIES, DEVELOPMENTS, SOCIAL VALUE AND MUCH MORE!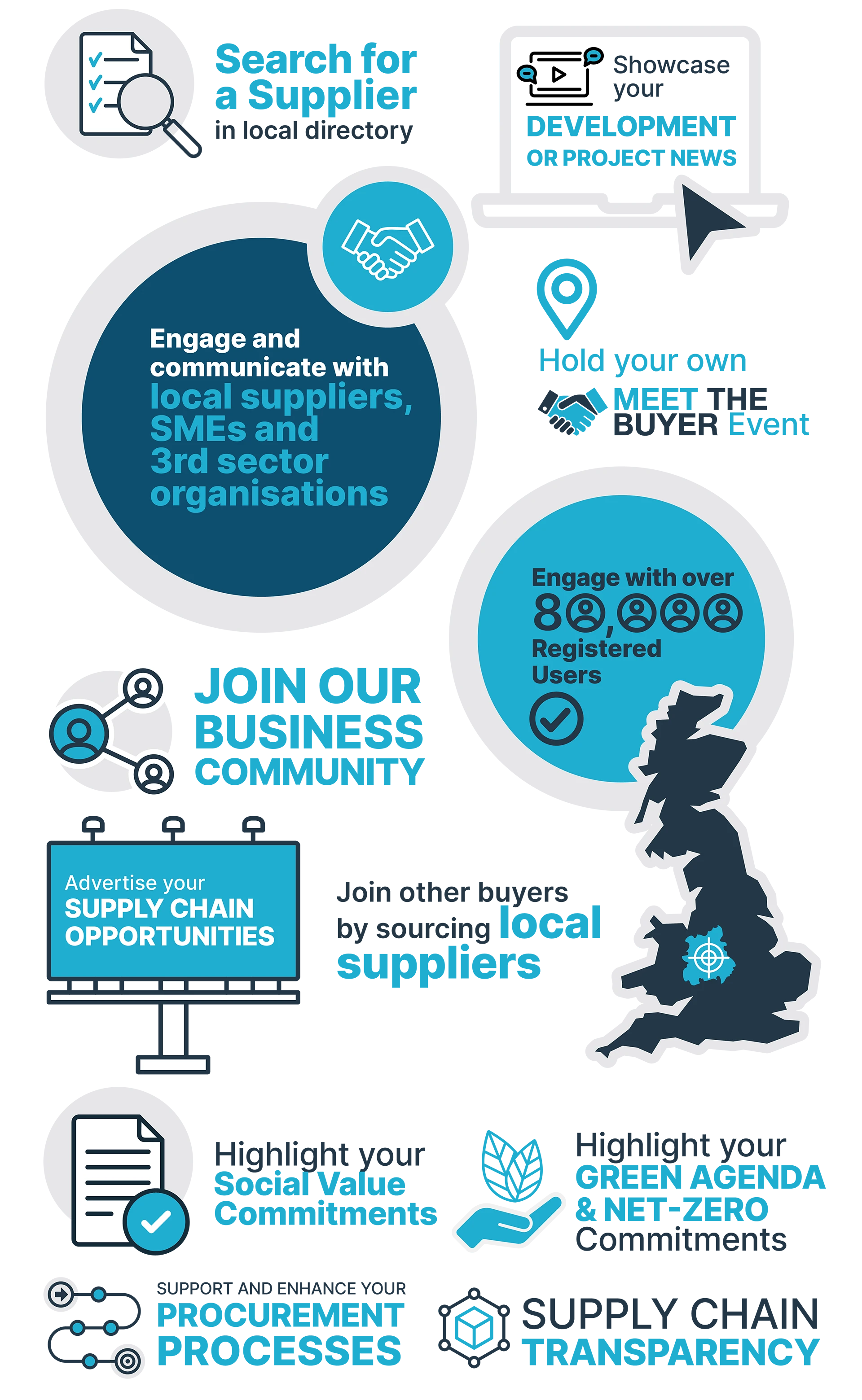 THE FINDITIN NETWORK HAS A PHENOMENAL 80,000+ USERS
ACROSS THE WEST MIDLANDS


Established since 2007, the Finditin Network across the region has become the local place for suppliers to find tenders, contracts and Meet the Buyer events.
We work with contractors to promote work packages, development and supplier opportunities and social value commitments.
Our combined marketing and event management experience will guarantee you supplier engagement.
JOIN US AS A BUYER TODAY.
Are you a buyer, local authority or business support organisation looking for business, supplier and SME engagement?