Bouygues UK


Bouygues UK is one entity but operates under:

Bouygues UK for the construction activity

Linkcity for the development activity

and Uliving for developing and operating our student accommodation.
Bouygues UK focuses on sectors where it can add value through the technical expertise, skills and experience of Bouygues UK and the wider global Bouygues Group, and provides intelligent management throughout the entire life-cycle of each project, delivering efficiently and to an excellent standard.
Linkcity creates vibrant, connected places that aim to improve the quality of life of the people who live, work or spend time in them. It focuses on people, places and planet to create sustainable developments that contribute to healthier and happier lives, more resilient communities and a better world for future generations.
Uliving has been founded with a simple mission: to be the creator of the most in-demand student accommodation, by providing the most relevant facilities at the most appropriate price. Uliving is a growing business, and one with a continued focus on the student experience who look at different ways of doing things when delivering to customers and clients.

Bath Court on Bath Row, Birmingham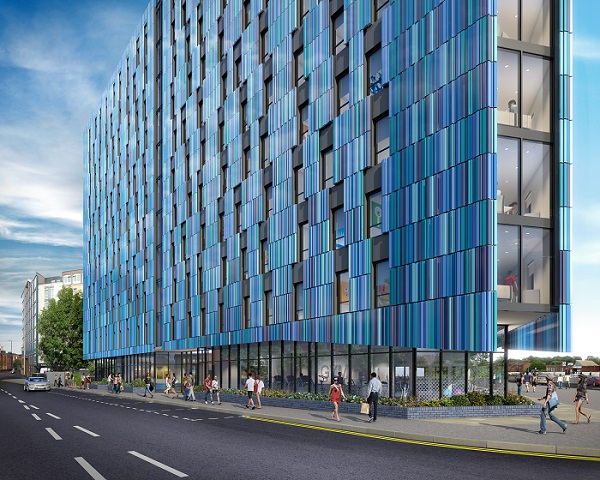 This high-quality student accommodation development being built on the site of Bath Court on Bath Row, is ideally located for students studying at University College Birmingham, Birmingham City University and University of Birmingham campuses.
It will include 435 new student bedrooms and extensive facilities including a large, street-facing gym; an open-plan common room area with seating, games and television screens; two study rooms; a launderette; a dance studio; and a landscaped roof terrace.
Construction began in April 2018, with the first students set to move in for the 2020/2021 academic year.
Centenary Square, Birmingham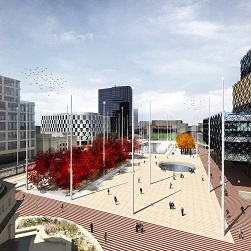 Bouygues UK won the £10 million Centenary Square project through the Constructing West Midlands framework and was appointed by Birmingham City Council as the main contractor to start the works in April 2017.
The high-profile space at the heart of Birmingham's city centre is being redeveloped to improve the public realm and sits in front of Birmingham's award-winning new library.
It includes a water feature, forty three 25-metre lighting columns and a new destination for the Midland Metro.

How to become a supplier
In order to be considered for work opportunities with Bouygues UK we require your business to be verified by Constructionline at the minimum of Silver (Level 2) membership and have a valid Health and Safety accreditation from an SSIP scheme member.
This information is automatically visible in our own internal Supply Chain Management System, via an electronic interface with Constructionline and avoids us having to obtain key business information from you directly in order to meet our compliance standards.
You can take a look at the page at Constructionline to express an interest in working with Bouygues >>

Opportunities
As Bouygues UK does more work in Birmingham it will utilise FinditinBirmingham to help source local labour and suppliers to work across the various projects. The latest supply chain opportunities including work packages will be posted below with details of how to tender.
If you have any questions about these packages or on becoming a Bouygues UK supply chain partner, please don't hesitate to contact them.
There are currently no live opportunities, but please keep an eye out, as this page is regularly updated.

Open Opportunities
---
There are currently no open opportunities linked to this supplier page.