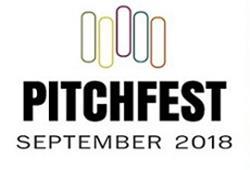 In Summary
General
|
26th November 2018
Pitchfest will put entrepreneurs directly in front of investors and is a fantastic opportunity for local businesses to grow
In Detail
Not only will visitors to this event put themselves in front of an audience of investors looking for businesses to back, it will provide an excellent opportunity to deliver a pitch that is both engaging and appealing.
Over the last three years, Pitchfest – which is run by the Centre for Growth at Aston University, BizzInn at the University of Birmingham and Minerva at the University of Warwick Science Park – has put 90 entrepreneurs directly in front of investors and helped bring over £2.75M of investment to the region's small businesses.
It is a fantastic opportunity to improve the ability to win investment while simultaneously boosting a business's profile.
The competition begins with pitch preparation, helping to refine your investment pitch.
Judging rounds follow, where you pitch directly to a panel of investors, receiving valuable feedback on your presentation.
Then comes the public final, where the best business pitches compete in front a live audience of investors and entrepreneurs to win the Best Pitch Award and a Golden Ticket to access Minerva's professional network of Business Angel Investors.
Pitch Preparation: Thu 7 June, Tue 26 June, Tue 17 July 2018
Judging Panels: Thu 5 July, Thu 12 July, Thu 6 Sept 2018
Pitchfest Final at iCentrum, Birmingham: Thu 27 Sept 2018
Each business applying takes part in one Pitch Preparation session. Most will go on to one of the follow-up judging panels, after which selected businesses are invited to present and/or exhibit at the final.