Lendlease Construction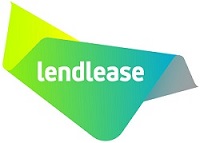 Lendlease has a deep construction heritage, complemented by an innovative, cutting edge approach. We trace our UK roots back to British construction firm Bovis, which was founded in London in 1885 and became part of the worldwide Lendlease group in 1999.
Combining strong local knowledge with global expertise, our construction business is synonymous with the delivery of high-quality projects on time and budget.
We are known for our experience delivering large complex projects for both the public and private sector. Delivered for external clients or through our integrated business, we are focused on creating a positive legacy wherever we operate. We are experienced across all sectors including defence, justice, education, residential, retail and commercial.


Lendlease Development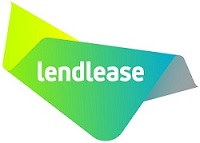 In the UK, Lendlease is working on a number of exciting mixed-use regeneration projects, including Birmingham Smithfield, Thamesmead Waterside Elephant Park and International Quarter London. In 2018, it was chosen as the Council's Principal Contractor for phase one of Birmingham's Perry Barr regeneration, delivering 1,400 homes, due for completion in 2022.
Lendlease is also responsible for the Over Station Development at Euston, working closely with HS2, Network Rail, Department for Transport, London Borough of Camden and wider stakeholders to deliver a transformational outcome for the community of Camden, London and the wider UK.
In June 2018, Lendlease announced plans for the acquisition with Starwood Capital, subject to pre-completion conditions of The Silvertown Partnership, which holds development rights for a major urban renewal project in London's Royal Docks.
Lendlease was recognised as the UK's Most Sustainable Residential Developer by the Next Generation Sustainability Benchmark, for setting new standards of sustainability and customer engagement for the last three years, scoring more than double the industry average.


Smithfield Birmingham Project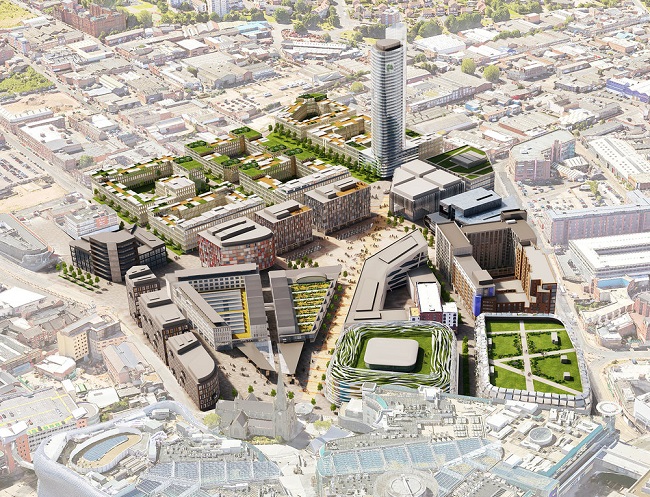 Birmingham City Council has selected Lendlease as preferred development partner for Smithfield Birmingham. This scheme has taken significant time and preparation to bring to this stage and is critical to the city's ongoing success.
Smithfield Birmingham is a major redevelopment scheme in Birmingham's City Centre, directly adjacent to the Bullring. It is part of the city's Big City Plan (launched in 2010) which sets out a 25-year vision to grow the city centre by over 25%. It covers circa 16.5ha of land, an area of immense local history.
Smithfield is an area in Birmingham city centre which includes the former wholesale markets, plus the current Indoor, Open and Rag markets as well as some surrounding land and buildings. It is key to unlocking the potential and growth of the city and for the long-term economic and social prosperity for the region.
The rich trading history and the legacy of the iconic Indoor, Open and Rag markets - Dating back over 800 years - are central to the plans to create a new vibrant market which can thrive for years to come. It will celebrate the history of Birmingham and its roots as the 'city of a thousand trades'. Smithfield has long been home to innovation and a central part of city commerce.
Working with Birmingham City Council, Lendlease will deliver the project in collaboration with the city's communities.
The new market at Smithfield will celebrate Birmingham, be an iconic new centrepiece for the city centre and create an international destination that is a world-class creative and cultural hub.


Perry Barr Residential Scheme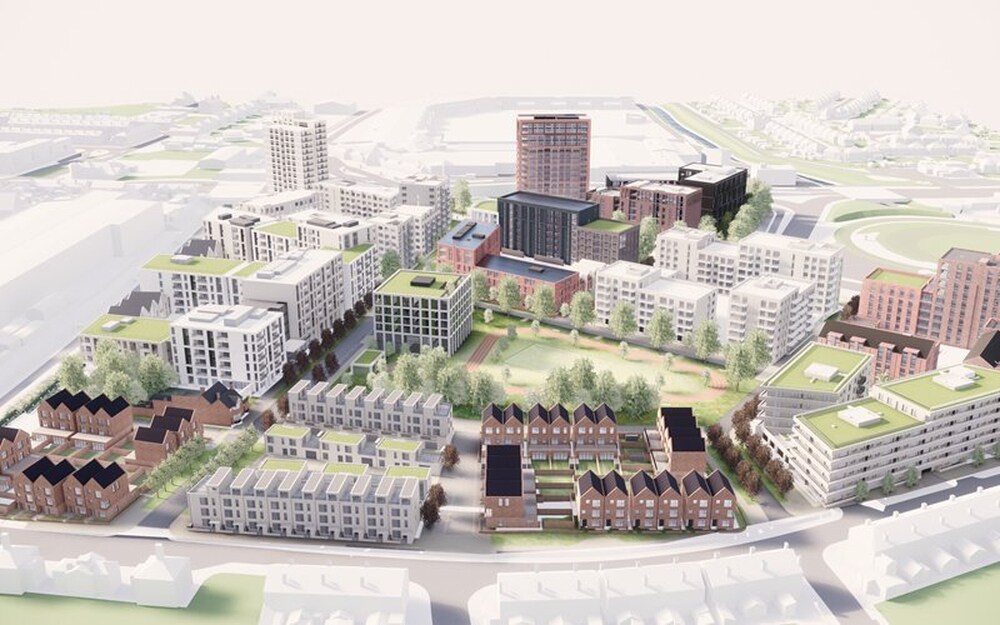 Birmingham City Council and Lendlease are working in partnership to construct the new Perry Barr residential scheme, situated just three miles away from Birmingham City Centre.
Construction works commenced in May 2019 and will be completed in early 2022.
The project will deliver 1,400 new homes for the people of Birmingham and act as a catalyst for the regeneration of the wider Perry Barr area by direct redevelopment of sites, by attracting further investment, and most importantly by creating an aspirational residential district.
Lendlease is committed to ensuring that local communities benefit from the places we create and that we leave a lasting positive legacy.
To show our commitment, Lendlease has signed up to the Birmingham Business Charter for Social Responsibility which includes committing to deliver Key Performance Indicators (KPIs) across six key areas. These are:
Buy local
Ethical procurement
Good employer
Green and sustainable
Local employment
Partners in communities
Our Birmingham Business Charter headline commitments include:
400 employment opportunities of which 100 will be Apprenticeships during the construction phase
1,000 people to be upskilled
Local employment within 10 and 30-mile radius of the site
Local spend – 40% within a 30-mile radius of the site
To support 10,000 young people across Birmingham schools
Lendlease has also set up a Social Value Steering Group for this project to manage and enable delivery of the Key Performance Indicators agreed in relation to the construction phase of the Perry Barr Residential Scheme. The member organisations of this group are:
Lendlease
West Midlands Combined Authority
Birmingham City Council (Employment Access Team and Procurement Team)
Birmingham Careers Hub
Scape
South & City College Birmingham
Department for Work & Pensions – Jobcentre Plus
Arcadis
CITB
Lendlease has put in place an 'Employment and Skills Pledge' system that will enable us to secure the support of our supply chain partners to deliver the Social Value Commitments made.


How to become a supplier
Lendlease and Birmingham City Council are working in partnership to deliver the Perry Barr Residential Scheme. The project will house 6,500 athletes and games officials and following the games will be converted into around 1,400 new homes, including social, affordable, private rented and open market sale.
To register supplier interest in the Perry Barr scheme, Lendlease is using Constructionline to log all supplier interest.
Please follow the steps below to get started.
Step 1 - Complete the Expression of Interest questionnaire here >
Step 2 - Lendlease will review your submission and determine your company's suitability for the subject works.
Lendlease procurement policy requires that all of our supply chain members are accredited via a recognised scheme before any contracts can be awarded.
The below table illustrates the accreditation required based on the value and safety risk of the trade/package. A list of high, medium and low risk packages can be provided.


Open Opportunities
There are currently no open opportunities linked to this project.