Meet the Contractors Delivering Birmingham 2022
---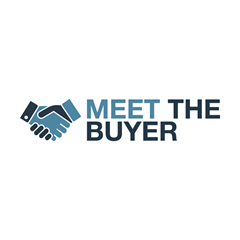 In Summary
3rd February 2022
|
09:00 to 10:00
West Midlands Growth Hubs
Findit and the West Midlands Growth Hubs invite you to a Meet the Buyer extravaganza in 2022 to hear about opportunities with some of the organisations appointed to deliver Birmingham 2022.
Add To Calendar
In Detail
We are excited to announce that a number of the contractors appointed to deliver Birmingham 2022, will be participating in a West Midlands Growth Hubs joint event, to promote opportunities for local suppliers and SMEs to get involved in the Games.

To maximise the chances of more regional businesses leaving their mark on Birmingham 2022, the Growth Hubs are hosting this large supplier event, and urging local firms to register for FREE to hear about current and upcoming procurement opportunities and discover how they can bid for contracts with these suppliers.
In the run up to the momentous Commonwealth Games in July 2022, there are still plenty of local opportunities for the supply of materials, goods and services. From trades and construction, through to procurement connected to these awarded contracts, this is a golden opportunity for SMEs.
Book a place now to hear from:
Arena Events Group - Delivery of Venue Structures, Seating and Infrastructure
Birmingham Ceremonies Ltd - Opening and Closing Ceremonies
Outdoor Digital Production - Festival Live Sites
GL Events - Official Overlay Supporter
CSM Live - Official Provider of Look, Wayfinding and Signage
With keynote Speaker: David Grady, CFO at Birmingham 2022 Organising Committee
To register and read more about the opportunities available with the these contractors, please click the link below. You will be required to log in to book your place - you can use your Findit username and password.
Please note that your business must be located in one of these West Midlands Growth Hub areas, as this is an event for local companies:
Coventry & Warwickshire
Greater Birmingham & Solihull
Black Country
Stoke-on-Trent & Staffordshire
Worcestershire

The Marches

Booking link is below. Please use your Findit login details to register.
An event from your local Growth Hubs:
Location
West Midlands Growth Hubs Website