Constructing West Midlands Meet the Buyer
---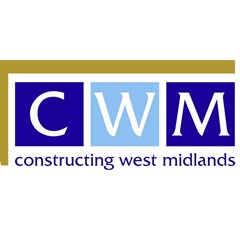 In Summary
24th June 2019
|
13:30 to 15:30
A 'Meet the Buyer' for its Repairs and Maintenance Services Framework renewal - Closing date for attendance requests is 3pm on Tuesday 18th June 2019
Add To Calendar
In Detail
Further to the issue of the Prior Information Notice on 21st May 2019 the contracting authorities of the Constructing West Midlands Framework (CWM) invite interested parties for an informal presentation and introduction to the framework renewal for repairs and maintenance services.
Lot 1: Building fabric repair, maintenance and construction
Lot 2: Mechanical, electrical and plumbing repair, maintenance and installation
Due to venue restrictions, spaces are limited and a maximum of two attendees per organisation will be offered a place at the event.
Please register your interest as soon as possible - Registration closes at 15.00 on Tuesday 18th June 2019.
Event registration commences at 13.30 for a 14.00 commencement of presentation. Event closes at 15.30.
You can find the Prior Information Notice here >
If you have further queries please contact: dawn.l.davies@acivico.co.uk

Location
National College for High Speed Rail Ltd, 2 Lister Street, Birmingham B7 4AG, UK