Morgan Sindall Construction & Infrastructure Ltd

Morgan Sindall is the construction and infrastructure division of Morgan Sindall Group Plc, a leading UK construction and regeneration group delivering public and private sector projects of all sizes.
We aim to create great results for our customers, partners and ourselves, by providing expertise across a broad range of market sectors. We also collaborate with our sister companies within Morgan Sindall Group to maximise our offering to customers.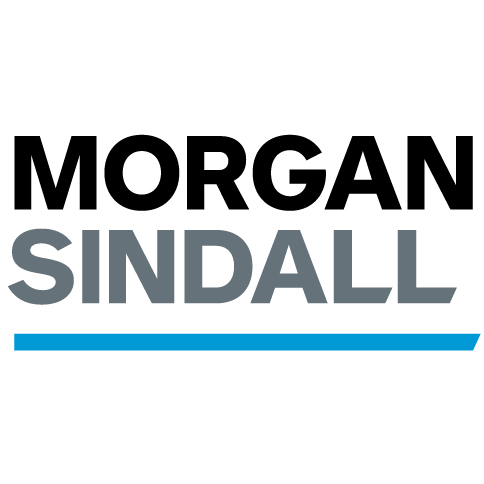 Morgan Sindall is a UK construction and infrastructure business with a network of local offices. The company works for private and public sector customers on projects and frameworks from £50,000 to over £1 billion. Activities range from small works and repair and maintenance, to the design and delivery of complex construction and engineering projects where it is able to provide specialist design, tunnelling, utilities, building, civil engineering and mechanical and electrical services.

The company operates across the commercial, defence, education, energy, healthcare, industrial, leisure, retail, transport and water markets. Morgan Sindall is part of Morgan Sindall Group Plc, a leading UK construction and regeneration group with revenue of circa £2.8 billion which operates through six divisions of Construction & Infrastructure, Fit Out, Property Services, Partnership Housing, Urban Regeneration and Investments.


Construction Midlands


From our Midlands office in Birmingham, we have the balance of capability to deliver any project across the region. Our aim is all about delighting our clients again and again by consistently providing an exceptional customer service. A large percentage of repeat business is testament to these commitments.
We deliver exceptional customer service across a wide variety of sectors and we have a strong reputation with our clients of being easy to deal with and very customer focused.
Key sectors include:
Education
Commercial
Mixed Use
Leisure
Industrial
Health
Retail
Community / Charity / Heritage
Defence / Transport
We are extremely proud of our business and our people. Our focus remains as ever on consistency in delivery, continuous learning and improvement.
As a valued partner within the Constructing West Midlands Framework, and our close relationship with Birmingham City Council, we have secured a number of educational projects through the Capital School Provision programme. Recent awards include; Eden Girls School, Rockwood Academy and Ark Academy St Albans.
We currently have a strong supplier database, however we are looking for new local suppliers who can add value through innovation, collaboration and can support our commitment to Birmingham Business Charter for Social Responsibility.
We are therefore seeking to engage with local sub-contractors and suppliers.
We will ensure we treat our supply chain as partners as they are key to our success. Supporting the wider Morgan Sindall Group divisions in offering a unique 'one stop' service to our customers is one of our key objectives.
Our Supply Chain
Working together to create effective business relationships
Developing long-term relationships with you, our supply chain partners, is the key to us achieving what we hope will be mutual business objectives creating measurable value.
Engaging with a fully integrated supply chain throughout the construction process, from initial bid through to award and practical completion, will provide all involved with new and exciting opportunities.
How will we achieve it?
Relationships: relationships are key to success and can only be achieved through effective communication and expectations exchanges between us

Culture: by sharing our philosophy of Perfect Delivery and our inherent culture of 100% Safe
Consolidation: by working with fewer, high performing subcontractors and suppliers
Consistency: working repeatedly with only our best performing subcontractors to increase our Perfect Delivery successes
Cost: by working together to achieve Perfect Delivery we will increase efficiency and reduce costs.
Our subcontractors can expect…
Tender Stage
A phone call before an enquiry is sent out
Protection of Subcontractors intellectual rights
Rejection of unsolicited quotes
Construction Stage
A safe working environment, good welfare facilities and commitment to '100% Safe'
A team-working and collaborative approach to Perfect Delivery
Open and honest communication
Clear and fair payment terms which are honoured
We expect from all our subcontractors…
Tender Stage
Shared commitment on targeted projects
Advise immediately if unable to price
Advice on alternative materials, methods and construction technologies
Construction Stage
Commitment to '100% Safe' and 'Perfect Delivery'
To be open and honest
No commercial surprises – day one final accounting
Consideration for other Supply Chain partners' work
Feedback during and upon completion
Developing long-term relationships with you, our supply chain partners, is the key to us achieving what we hope will be mutual business objectives creating measurable value.
Using the Builder's Profile is the simplest way to maintain your company PQQ Profile.
Register your Builder's Profile here >
Further supply chain information can be found here:
Opportunities


With Morgan Sindall's rapidly growing presence in the Midlands, we are now partnering with FinditinBirmingham to help source local labour to work across our projects.
The latest supply chain opportunities including work packages will be posted below with details of how to tender.
If you have any questions about these packages or on becoming a Morgan Sindall supply chain partner, please don't hesitate to contact us.
Take a look at the available opportunities below:

Open Opportunities
---
There are currently no open opportunities linked to this supplier page.