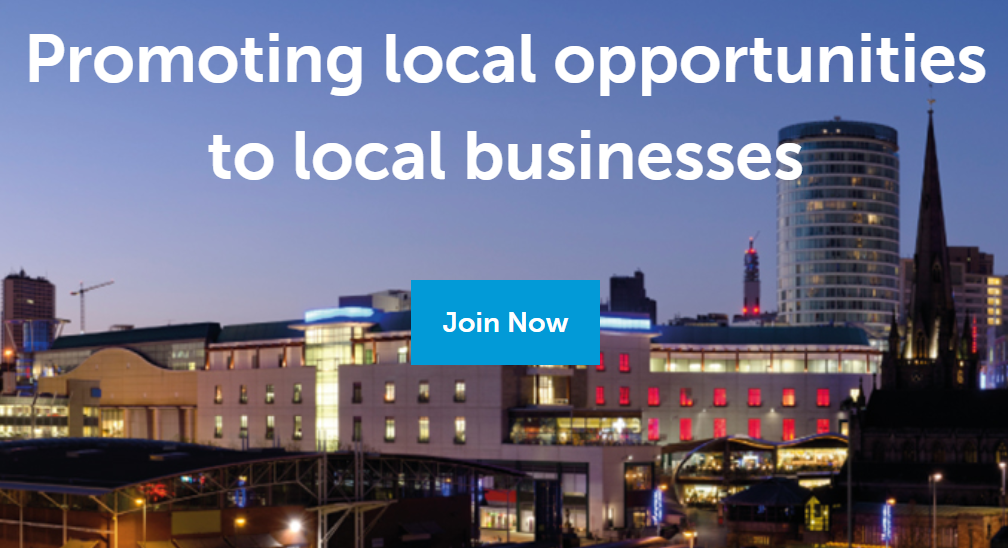 In Summary
General
|
6th December 2018
FinditinBirmingham's improved functionality and user-friendly interface has made it easier for you to post and manage your opportunities
In Detail
The new and improved FinditinBirmingham website has been launched and is full of new, innovative changes that will bring opportunities to you in an instant.
Birmingham City Council's business portal, FinditinBirmingham has become a fantastic network of over 40,000 registered members across the region with more than £10 billion worth of opportunities posted on the site from organisations in both the public and private sectors. From Birmingham City Council and WMCA contracts, to BAM Construction and Bouygues UK, a whole host of sector giants use FinditinBirmingham to advertise their supply needs.
At the Commonwealth Games Business Briefing last week, which was hosted by Olympic, World, European and Commonwealth triple jump champion, Jonathan Edwards and John Crabtree, Chair of the Birmingham 2022 Organising Committee, we launched the brand new, redeveloped service that will bring you more business leads and opportunities across a diverse network of sectors, including the Commonwealth Games. You can take a look at the presentation if you missed the event on 27 November on the Birmingham 2022 pages >>
Over the course of the next 12 months we will be bringing you supply opportunities from more organisations on our 'Supplier Pages'.
These are the first to link up with FinditinBirmingham:
Improved website functionality
We have focused on delivering more targeted leads and opportunities to our members from both public and private sector projects. As well as receiving email alerts as a supplier, you will now also receive direct invitations to quote and tender from a wide range of organisations from our QuickQuote system.
It has never been more important, as a local business, to register on the free portal and ensure that you are listed in the correct sectors to receive notifications of available contracts.
Any member can also post an opportunity - so if you want to source a local business, post it on FinditinBirmingham and make new connections.
It's easy to use and we have a short guide that will help you navigate through the simple steps (see above).
So don't miss a trick and log into your new and improved FinditinBirmingham account to update your profile and sectors - it is your free marketing tool to promote your business to big buyers.
If you need any help or advice, please contact the team by emailing info@finditinbirmingham.com