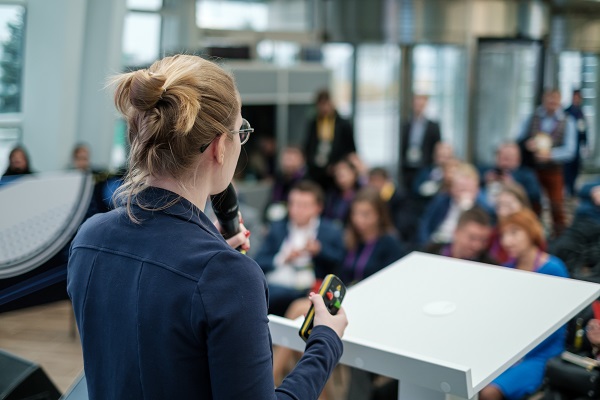 In Summary
Birmingham City Council, Aston University and the US Embassy in London are once again joining forces to deliver a week-long leadership summit to inspire the female leaders of the future
In Detail
This year's cohort of 75 girls are taking part in the online programme for 14 to 16-year-olds this week (24-31 July 2023).
There's a truly global flavour this year with Birmingham girls joined by peers from India, South Africa, Colombia as well as from Birmingham's partner cities – Chicago in the US, Nanjing and Changchun in China, Lyon in France, and Johannesburg in South Africa.
The You WIL programme promotes diversity and inclusivity and aims to encourage participation of girls from disadvantaged backgrounds – more than half this cohort come from some of Birmingham's most deprived wards. The summit is thematically focused with each day covering a different topic: Women in Politics/Public Sector; Business; Sport; Science, Technology, Engineering and Maths; and Culture.
Once again there is a stellar line up of speakers sharing their insight and wisdom with participants, including:
Dame Denise Lewis DBE, Former track and field athlete, specialised in the heptathlon, Olympic Gold Medallist, Two-time Commonwealth Games Champion, President of Commonwealth Games England, and British sports presenter.
Di Xiao, concert pianist named amongst the 10 most outstanding Chinese concert pianists and champion of female composers.
Paulette Hamilton MP, Labour Member of Parliament for Birmingham Erdington.
Dr Helen Pankhurst, Activist and Academic – CARE International, Centenary Action Group and great granddaughter of Emmeline Pankhurst leader of the British Suffragette movement.
Jayne Torvill – former Olympic ice champion and of 'Dancing on Ice' fame.
Yewande Akinola, chartered engineer, innovator and tv presenter.
The initiative was championed by the Cabinet Member for Finance, Cllr Brigid Jones and Lord Mayor's Deputy Councillor Maureen Cornish.
This year's political representatives will be the Cllr Sharon Thompson, Deputy Leader of Birmingham City Council, and Cllr Liz Clements, the Cabinet Member for Transport.
Participants will be supported by mentors from Aston University and the University of Birmingham to develop presentations on a given theme, which they will make online to US Embassy staff and senior political representatives from Birmingham at the end of the programme.
Cllr Sharon Thompson, Deputy Leader of Birmingham City Council, said: "'I am delighted to be taking part in this year's You WIL summit.
"In my role as Deputy Leader I know how important it is to support and inspire the next generation of female leaders - just as I was inspired and supported by the women who came before me.
"Great strides have been made over the years, but we can never take progress and equality for granted and we must continue to support women to achieve their dreams and fulfil their full potential."
Professor Zoe Radnor, Pro Vice Chancellor Business and Social Sciences and Executive EDI Lead at Aston University, said: "Once again Aston University is delighted that several Aston University leaders have been engaged with our partners in the development and delivery of the exciting 2023 You WiL programme. Inspiring young women early to become leaders is really important in making a more equal society and is part of Aston University's inclusive ethos. The summit is now reaching a global audience of 14 to 16 year old girls from diverse social, economic and cultural backgrounds.
"Their enthusiasm for securing guidance and for learning from our inspirational speakers is evident from the numerous post presentation questions they put forward each and every year. We are delighted that so many girls have also responded to our invitation this year for them to submit, via poetry and verse, their own personal 'future dreams' at this stage in their lives.
"A selection of these submissions will be read out for all to enjoy on the Women in Culture Day at the end of the first week."