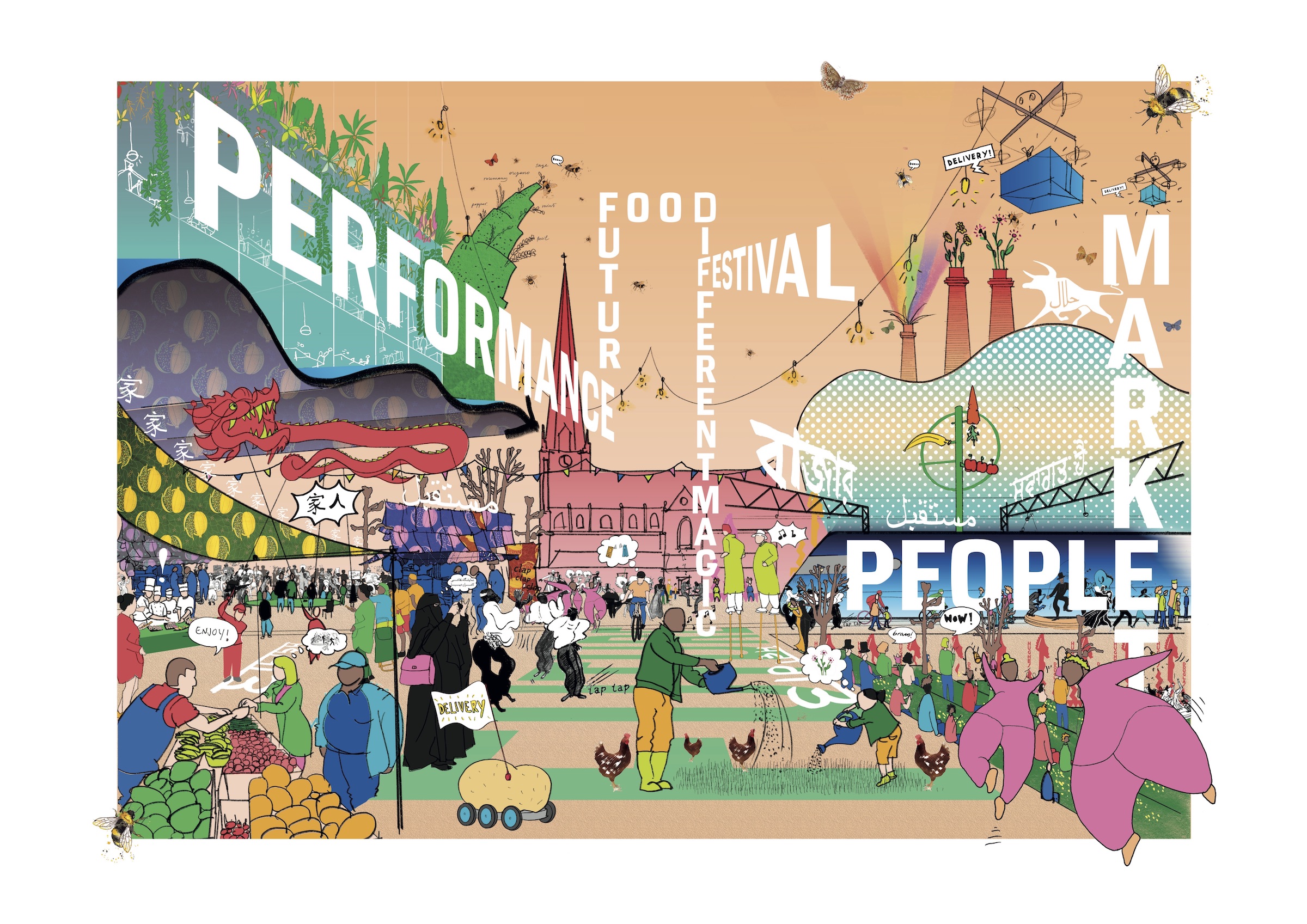 In Summary
General
|
17th January 2020
A highly energetic and collaborative team led by David Kohn Architects has been chosen as the winner of an international competition to design a new home for the historic Birmingham markets
In Detail
A highly energetic and collaborative team led by David Kohn Architects has been chosen as the winner of an international competition to design a new home for the historic Birmingham markets in the heart of Birmingham city centre.

Led by David Kohn Architects, the team includes Birmingham-based Eastside Projects, located in Digbeth, alongside Todd Longstaffe-Gowan, Mark El-khatib, Charcoalblue, Price & Myers, WSP, Urban Space Management, Plan A Consultants and Max Fordham.
Existing traders and the wider community will also be invited to feed in ideas and to collaborate as the design process progresses.
The new markets will be the centrepiece of the £1.5 billion Smithfield development - positioned adjacent to the Bullring and Digbeth, and a short walking distance from Birmingham's existing New Street and future HS2 stations.
The winning team was chosen from more than 70 entries received from across the world in a strongly fought competition. Competitors were asked to submit sketches, images and diagrams that described the guiding principles that they would want to explore in the design of a market for Birmingham, and a single image or sketch that captured the spirit and character of the market that the team would like to create.
David Kohn Architects' winning submission recognised the importance of capturing and sustaining the passion and energy of the current markets and the wider city. It also addressed the significance of the markets and traders to the wider city community, and the strength of opportunity offered by blending old and new.
The jury, which included Birmingham City Council (BCC) Leader Ian Ward and internationally renowned architect Amanda Levete, felt that the winners were a team with great vision, collaboration skills and energy. The winning team gave real confidence that, in its hands, the new markets will become a fantastic centrepiece for this redeveloped area of the city, and a memorable experience for both existing residents and new visitors to Birmingham.
Councillor Ian Ward, Leader, Birmingham City Council, said: "As anticipated, this competition attracted an incredibly high standard of skill and creativity, but the winner clearly stood out as the team to take this exciting project forward with a collaborative approach that I am confident will bring out the very best of our fantastic city."
Lendlease is Birmingham City Council's preferred development partner for Smithfield and the Markets are central to the City Council's Big City Plan, a 25-year vision to support the development of a world-class city centre.
As well as a new markets building, the Smithfield development will deliver a significant family leisure and cultural offer, a new public square, integrated public transport and more than 2,000 homes with a public park and community facilities.
Please take a look at Lendlease's pages on FinditinBirmingham >