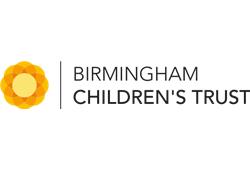 In Summary
General
|
26th November 2018
Calling all residential providers - please complete a survey to share your views on key issues for future commissioning arrangements
In Detail
Birmingham Children's Trust is leading on the commissioning of the residential children's home contract for the West Midlands region.
It is seeking views from residential providers to inform the future commissioning arrangements.
There is a survey that can be completed online giving you the opportunity to share your views on some of the key issues.
The survey can be completed by all residential providers, regardless of whether or not you currently have contracting arrangements with any of the 14 Local Authorities or Trusts.
The survey closes on Tuesday 29 May 2018.
The findings from this survey will be shared with providers and will be presented at an event on 7 June 2018 at St Barnabas Church, Erdington, Birmingham.