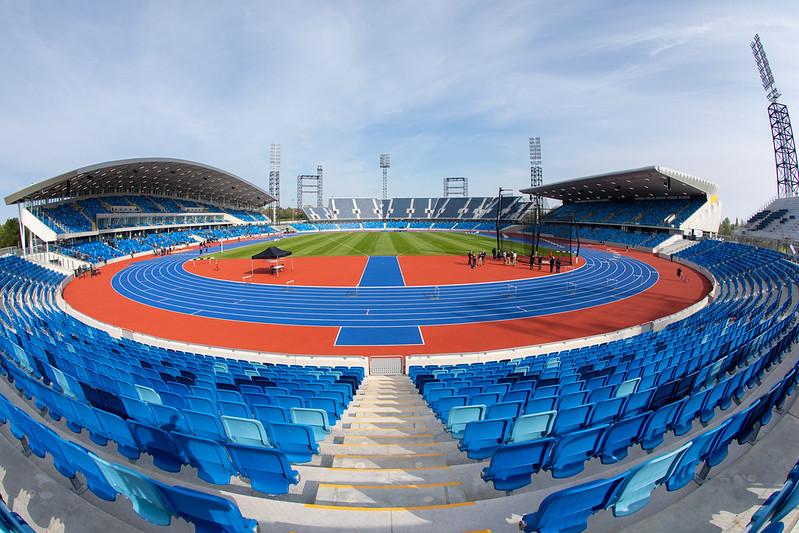 In Summary
It is set to be the first time that a British city will host the event and sees Two Four Six Sports founder Stephen Brown made interim chief operating officer of the Championships.
In Detail
Two Four Six Sports has been appointed to initiate the delivery of the European Athletics Championships 2026.
Birmingham was announced as host of Europe's most prestigious athletics competition following a successful bid process with UK Athletics in November 2022 – the first time the UK has ever hosted the European Athletics Championships.
The Stalybridge-based sporting events company has been active for two months now following its establishment in March of this year. Stephen Brown, Founder of Two Four Six Sports, will fulfil the contract and his role of Interim Chief Operating Officer for the European Athletics Championships in 2026.
Stephen previously served as Chief Operating Officer for the Rugby League World Cup 2021 and was instrumental in the delivery of the first-ever staging of simultaneous men, women and wheelchair games at a Rugby League World Cup.
The event was acclaimed for its successful social impact programme, commitment to inclusion, broadcast and commercial partnerships and was recently nominated for three awards at the 2023 Sports Industry Awards.
Stephen Brown said: "I am delighted that Two Four Six Sports has been contracted for this exciting opportunity and I will fulfil the role of Interim Chief Operating Officer for the European Athletics Championships in 2026. I am very grateful to Birmingham City Council, UK Athletics and UK Sport for giving me this opportunity and putting their trust in me.
"I am enthusiastic to be able to learn and work in a new sport in what is an exciting time for mega events in the UK and Birmingham and I look forward to building on the recent success of the Commonwealth Games."
Cllr Ian Ward, Leader of Birmingham City Council, said: "For a major international sporting event like this, it's essential we have someone of Stephen's calibre on board. "He played a crucial role in the success of the 2021 Rugby League World Cup and he knows exactly what needs to be done.
"I'm delighted to welcome Stephen to Birmingham and look forward to working with him as we further implement our 10-year Major Sporting Events Strategy."
Cherry Alexander, UKA's Strategic Lead for Major Events, said: "We are delighted to welcome Stephen to this crucial interim Chief Operating Officer position ahead of Birmingham 2026. "UK Athletics' track record for staging major championships such as the hugely successful World Athletics and World Para Athletics Championships in London means we are excited towork with individuals who can help maintain this standard of world class delivery.
"We look forward to working with Stephen alongside the other partners to bring to life our vision for this Championships and ensure the sport of athletics is given an amazing platform in 2026."