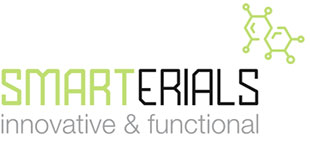 In Summary
General
|
25th August 2020
The ABC (Aston Business Clinic) gives businesses a learning opportunity to help develop their knowledge and skills of remote teams working
In Detail
Part of the Smarterials ERDF program "Promoting Functional Materials in SMEs", which helps small to medium sized companies develop and grow their business through a partnership built on research, testing and expertise in material science, the ABC programme gives SMEs access to some of the leading academic minds in materials and other disciplines. Plus the use of state of the art labs for testing, all of which are vital to develop new and improve existing products.
Local businesses can engage with the Smarterials ABC project to access training and coaching support about:
The purpose and place of teams - How to make the most of virtual teams and how to develop high performing teams using real time business problems .
Where is the 'I' in 'team'? The impact of individuals on team performance.
Pitching to perfection - Using engaging approaches to showcase ideas.
Alongside this, Aston can offer design and prototype help with projects by using 3D printers and expertise on site.
The project is funded by the European Regional Development Fund to help SMEs across a wide range of industry sectors.
If you are interested in finding out more about Smarterials ABC, please contact p.gretton@aston.ac.uk / 07961 817395.
The next workshops are also due to begin week commencing 1 September 2020, and every week thereafter until the end of October.
Option 1 - Duration: Over one week (Monday, Wednesday, Friday)
Option 2 - Duration: Over two weeks (Tuesday, Thursday, Monday)

Both workshop options: 2 hours and will cover:
An overview of the purpose of teams working and how virtual teams function.
Where are you in the team? A look at Quest Profiler and the roles taken by individuals in a team.
How to make the most of pitching ideas and the consideration of the 5E's of presentation.