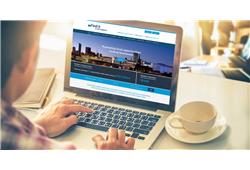 In Summary
General
|
26th November 2018
Plans to bring you a new and improved FinditinBirmingham are underway
In Detail
A new and improved FinditinBirmingham website will be launched this month and will be full of innovative changes that will bring opportunities to you in an instant.
Since its launch in 2010, FinditinBirmingham has become a fantastic network of over 40,000 registered members across the region and more than £10bn worth of opportunities have been posted on the site.
We have listened to our members' feedback and plans for the redeveloped service that will bring you more business leads and opportunities through supplier pages are in motion.
FinditinBirmingham's improved functionality and user-friendly interface will make it even easier for you to post and manage your opportunities. This will be managed through your account dashboard, helping you to control your existing supply chain and find new local companies to work with.
We will focus on delivering more targeted leads and opportunities to our members from both public and private sector projects through supplier pages and the highly anticipated Commonwealth Games 2022 pages.
More and more organisations, local authorities and principal contractors are choosing FinditinBirmingham to source local companies to work with.
Keep an eye on our newsletters coming very soon, where we will give you a a sneaky peak of what's on its way! Through its improved functionality and branding, we'll show you how to find even more business opportunities with our new quotation system. This will enable members to select who they send an opportunity to and submit quotations via our website.
It has never been more important to register yourself as a supplier on FinditinBirmingham but please ensure that you place yourself in the relevant sectors in both your Company Sectors and Sectors of Interest.