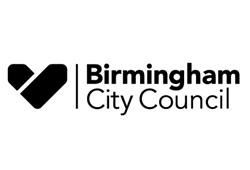 In Summary
General
|
26th November 2018
The 'Shaping the market' web pages keep providers informed about developments in the social care market in Birmingham and nationally
In Detail
Re-tender of home support services
Current draft proposals for the re-tender of home support services suggest that this will happen this month (October 2018) with a view to awarding contracts in mid-January 2019.
This is still subject to confirmation in terms of exact dates, but has allowed time for Birmingham City Council's new IT system to be implemented (outlined below).
There will be a series of briefings in advance of the tender to explain how to use the IT, how the tender will be run and also what transition arrangements will be in place after the outcome is confirmed.
Interim fee increase for home support services
Birmingham City Council has reviewed the current fees for existing home support care packages and will be implementing an interim uplift for all home support care packages that are currently paid below £12.23/hour (please note this excludes Direct Payments).
This change will be backdated to the start of the last payment period which was 2 July 2018 and for which invoices are due to be submitted by 13 August 2018.
Home support providers with current care packages paid below £12.23/hour should adjust their invoices from 2 July to that amount and submit these by 13 August 2018.
It may take a bit longer than usual to process any queried invoices, but they will endeavour to get these sorted as quickly as possible.
A new solution called
Carematch
replaced SProc.Net on 17 September 2018 for the following activities:
The procurement of Care Home placements with and without Nursing for adults of all ages, Home Support packages for children and adults, Supported Living for adults of all ages
The application of providers to join the Flexible Contracting Arrangements for the Provision of Care Homes With and Without Nursing Services and Care and Support (Supported Living)
The application of providers to join the new Home Support Framework, the tender for which will commence mid October 2018.