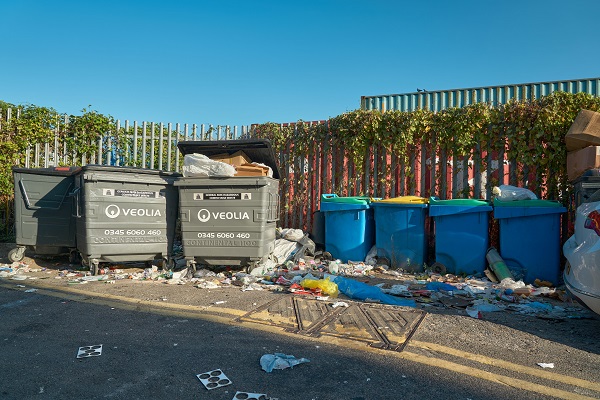 In Summary
Birmingham City Council has confirmed its preferred bidder for a contract that will deliver a range of improvements to the way in which its disposal of waste is managed.
In Detail
Veolia is set to partner with the council for the new ten-year contract, which will run from January 2024 and has a number of key elements for dealing with the waste produced by Birmingham's 1.2 million residents.
The deal includes the operation and maintenance of the Tyseley Energy Recovery Facility, the city's network of Household Recycling Centres, Waste Transfer Stations – and a project to re-develop and modernise the Kings Norton (Lifford Lane) waste management facility.
Cllr Majid Mahmood, Cabinet Member for Environment, said: "Through this contract, we've shaped a way forward that will improve our operations in a rapidly-changing industry and create a platform for the long-term management of waste created in the city.
"There is always a balance to be struck between what is technologically possible and what is feasible. What we have finalised does that because at this moment in time, when all factors are considered, our ERF still has an important role to play in Birmingham's management of waste and the creation of electricity.
"We look forward to the years ahead, which will represent a significant period of transition on our route to achieving net zero carbon emissions."
A report to the council's Cabinet, discussed in April, emphasised the transitional contract's ten-year term would enable the council to fully focus on and explore a post-2034 strategy, to consider tried and tested innovative technologies when they become available in the market.
Non-recyclable waste was traditionally treated through landfill but in order to reduce greenhouse gas emissions, the council built the Tyseley ERF, which has been in operation since 1997. The Cabinet report noted the ERF is currently the only proven, sustainable and cost-effective solution for treating the 8,800 tonnes of municipal waste collected in Birmingham each week.
Tyseley's ERF generates power from non-recyclable waste, amounting to 184,157 MWh of electricity in 2021. This helped power approximately 63,000 Birmingham households, equivalent to 15 per cent of homes in the city. And it has been calculated that on average, every tonne of waste treated at the ERF saves 0.2 tonnes of carbon dioxide compared with landfill.
Gavin Graveson, Senior Executive Vice-President for Veolia UK & Ireland said: "We are delighted that Veolia has been selected as preferred bidder for the waste treatment contract for the next 10 years.
"We look forward to continuing working in partnership with the council as we deliver innovative and sustainable options to treat the city's waste."