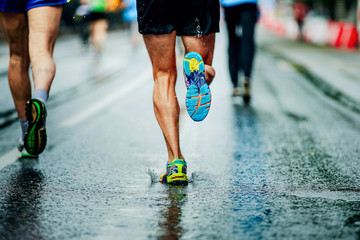 In Summary
The city council's Cabinet today (18 May) approved a proposal to help cement Birmingham's reputation as a host of major international sporting events.
In Detail
Cabinet Members have approved the submission of a city bid for the right to stage the World Athletics Road Running Championships in 2023 or 2024. The event is scheduled in a format that would deliver a festival of running for the city.
The programme would include the Men's Half Marathon, Women's Half Marathon, Men's 5km and Women's 5km races. There is also the expectation for any bid to incorporate a wider series of activities and events, including mass participation events for the public such as a half-marathon (incorporating a corporate business challenge to raise charity funds) and a mini race for children as well as a running expo open to the public and conference relevant to the running industry.
As well as reconfirming Birmingham's status amongst the elite locations for major events, it is envisaged the championships would boost the local economy and celebrate local culture.
The Cabinet report asks for £1.5million to be earmarked for the staging of the event if the bid succeeds. The direct economic impact will be calculated as part of the full submission but will exceed the £4.2million generated by the Birmingham Great Run, including spend in the areas of accommodation, retail and hospitality - industries significantly impacted by the COVID-19 pandemic (hospitality and retail). If Birmingham secures the event there is also an estimated indirect economic impact (long-term tourism) of £5.46 million.
Cllr Ian Ward, Leader of Birmingham City Council, said: "We know one of our city's strengths is its ability to stage major international sporting events – with the upcoming Commonwealth Games showcasing this on a global stage.
"But we don't want our ambitions or aspirations in this sector to end in August 2022. We know other Commonwealth hosts have gone on to stage many more big events and we want to emulate this.
"Our rich and proud history with athletics means staging the World Athletics Road Running Championships is a natural next step, helping cement part of our legacy from being the Proud Host City of Birmingham 2022.
"The bid we want to submit for Road Running will offer something for people of all abilities from those who have never run a race before right through to seasoned amateurs to the world elite."
Birmingham City Council has already submitted an expression of interest to host the World Athletics Road Running Championships alongside eleven other international cities.
A formal bid is required to be submitted by 1 June 2021.
The World Athletics Council are expected to announce their selection of host a month later.