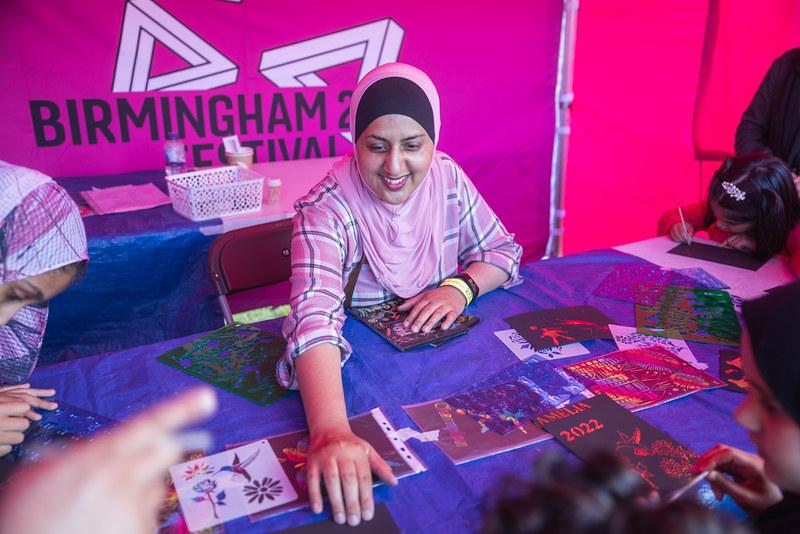 In Summary
General
|
17th January 2023
The Birmingham 2022 Festival brought not only pride and joy to the city – it gave a dramatic boost to the regional economy, new reports have revealed.
In Detail
A series of independent evaluation reports, published today at the Birmingham 2022 Festival Insight Event at the Birmingham Hippodrome, show the overall impact of the Festival as well as delving into key aspects of the programme and its effect on those who participated and attended as well as the wider region.
The nine independently-produced reports evaluate the successes, learnings and impact of the vibrant and dynamic six-month cultural programme. They include the insights and learnings on individual projects and initiatives during the Festival and a commitment to cement Birmingham's reputation as an international centre of cultural and creative excellence.
They reveal powerful impacts on communities across the region and how it had diversity at its heart by engaging with a wide range of communities that represent ethnic diversity, gender, LGBTQIA+ and disability identities.
The reports also show a direct economic impact of £100 million and a further £87 million in GVA – additional value to the economy – including £47 million directly from tourists.
The evaluation shows a total attendance for the Festival Programme of 2,467,588, with 96 per cent of attendees rating their experience as good or excellent, while eight out of ten residents of the region said it had improved their own perceptions of where they live.
The combined workforce was 4,954 including staff and freelancers, with an additional 1,315 volunteers contributing to the Festival.
The Birmingham 2022 Festival successfully engaged 41,894 residents in active arts or cultural activities with the majority of participants directly engaged in an event performance or a creative project, with eight out of ten saying they had either gained new skills or improved skills.
The Festival directly commissioned 34 per cent of the projects while the overwhelming majority (63 per cent) saw more than £1.7 million distributed through the Creative City Grants programme that brought communities together with artists to create work for the Festival – from visual arts through to dance. This helped to take the Festival to people and places who would not normally engage with the arts.
Alongside that was a series of aligned projects that attracted a further 689,000 attendees and 33,000 participants. More than half of the workforce (freelance and employed) who created the Birmingham 2022 Festival were in new employment as a direct result of the Festival taking place supporting the growth of the sector in the city and wider region.
Nine out of ten of participants felt more connected to people in their community and eight out of ten said they had learned new skills because they had taken part.