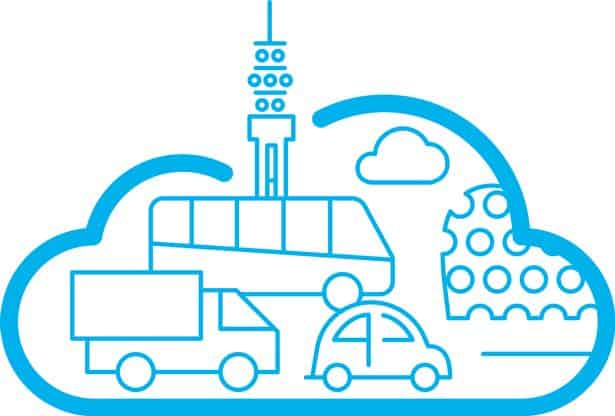 In Summary
The newly-unveiled Paradise Public Transport Improvement Scheme looks to respond to the city's air pollution challenges by prioritising the road for buses, trams, taxis (hackney carriage) and bicycles.
In Detail
Private cars will continue to be able to use the tunnel beneath Paradise for through trips on the A38, whilst maintaining access to key locations within the area.
Paradise Circus, renamed Lyon Queensway, was initially closed to through traffic in September 2018, in order to facilitate phase one of the Birmingham Westside Metro extension to the current Library terminus and the Paradise redevelopment. Since then, poor air quality in Birmingham city centre has come under increasing scrutiny.
The road is within the city's Clean Air Zone, which launches on 1 June. The Zone is being introduced as part of Birmingham's commitment to improve air quality by reducing the volume of polluting vehicles entering the city.
The city was first given a Ministerial Direction in 2017 to reduce levels of NO2 in the air to a maximum average of 40µg/m3 in the shortest possible time. The Council believes that the Zone will support this objective, whilst also enabling other important changes across the city such as reducing the levels of particulate matter and carbon emissions.
To support this work, the Council has turned its focus in recent years to improving the local environment; facilitating safer active travel (walking and cycling) and enhancing access priority for public transport – including Transport for West Midlands (TfWM) cross city bus initiative.
The government has also committed to fund a series of new bus priority measures in the West Midlands. These schemes will support the easing of bus delays in the city centre and support the wider delivery of cross-city bus routes.
Birmingham City Council's Cabinet Member for Transport and Environment, Councillor Waseem Zaffar, said: "I am absolutely committed to de-carbonising transport, reducing air pollution and improving travel and transport across the city. For the health of our citizens we simply cannot continue to have the number of high polluting private vehicles travelling through this area as they were previously.
"Transforming the city centre is one of the big moves outlined in the draft Birmingham Transport Plan. Fewer cars and more people travelling by bus, tram or train means less congestion and better air quality for everybody.
"To achieve this vision, we must ensure that public transport is constantly improving to make journeys quicker, easier and more reliable."
Find out more about the proposals and the consultation on BeHeard.