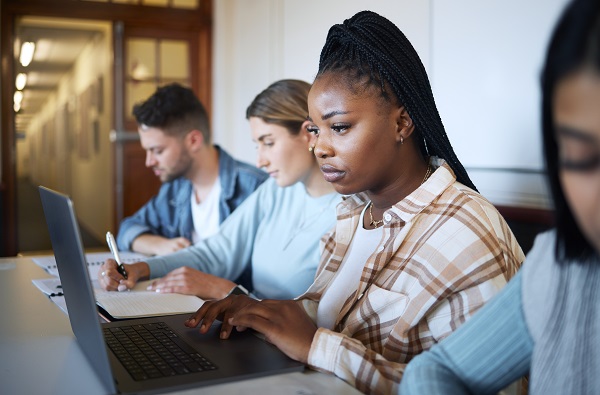 In Summary
General
|
11th April 2023
Birmingham City Council is giving more than a thousand digital devices to community groups thanks to its Device Bank.
In Detail
Community groups and charities are being urged to apply for free laptops and computers to help people who struggle to get digital access.
The council is currently in the process of decommissioning and refurbishing several thousand devices for use in communities. The initial pilot scheme for the Birmingham Device Bank saw over 600 distributed to 85 charities across Birmingham.
Now an initial 103 applications have been approved for a further 1,303 devices to go to community groups, and 12 applications for 14 devices on behalf of individuals.
The pilot scheme has already proved popular in communities with really positive feedback.
Barrie Lane, Lead Sight Loss Coordinator at Focus Birmingham, said: "Focus Birmingham's Low Vision Centre is incredibly grateful to Birmingham City Council for the kind donation of ten laptops. Our goal is to enable people with sight loss and these laptops will truly complement our efforts to empower our service users to understand and utilise assistive technology, leading to independence, connectivity and social inclusion. Thank you."
Deanna Davis, Employment and Integration Advisor at Breaking Barriers, said: "Our clients are from refugee backgrounds and often have to rebuild their lives when they resettle in the UK. Whether it's learning English, retraining or applying for jobs to gain work and financial independence, there are many barriers to doing this, one being digital access.
"Many of our clients do not have access to laptops, so being able to receive laptops for them from Digital Birmingham has really opened up doors of opportunity and assisted with their integration to the city. Some have been able to apply for jobs, better manage their Universal Credit accounts and others access online English classes which they are very grateful for."
Cllr Jayne Francis, Cabinet Member for Digital, Culture, Heritage and Tourism, said: "Digital access is so important, it helps build confidence and can be a vital skill when it comes to applying for jobs. So it is fantastic to see this scheme bearing fruit and the positive feedback from the community. I'd encourage any organisations that think they may qualify to apply."