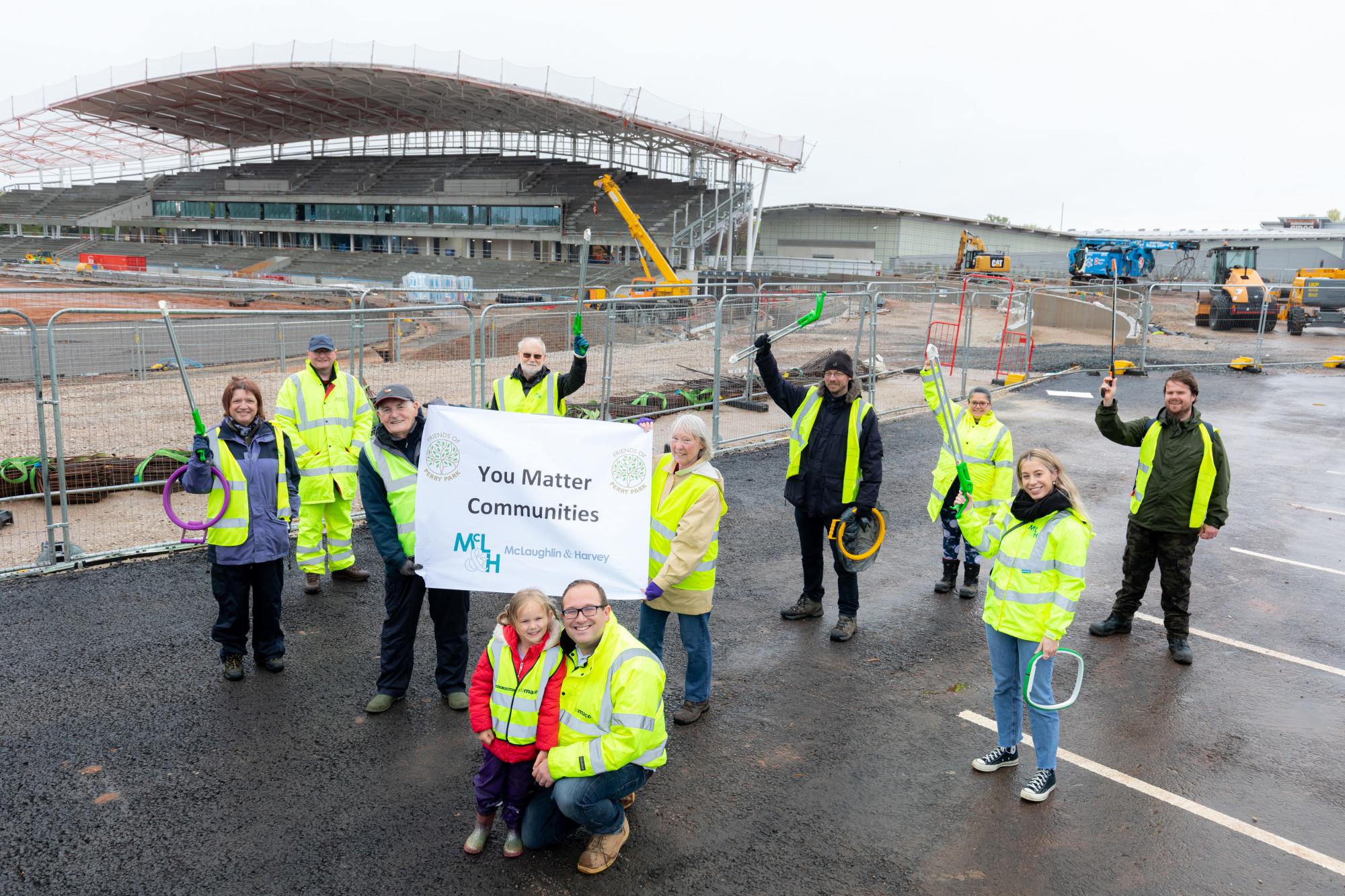 In Summary
The winners for the second round of the You Matter Communities Community Fund have been announced.
In Detail

McLaughlin & Harvey, the lead contractor for Birmingham City Council at the Alexander Stadium Redevelopment, has finalised 15 community projects that will each receive a grant of up to £1,000 to support their work within local communities.
Launched last year, McLaughlin & Harvey's You Matter Communities initiative provides support to local communities through volunteer time, small grants, and the use of excess materials from the construction process.
The initiative is focused on supporting community organisations, in particular those facing disproportionate challenges, to recover from the impact of COVID-19.
Small grants are offered through the You Matter Community Fund and provide a direct way for McLaughlin & Harvey to make a positive impact locally and provide much needed support to communities.
The latest round of successful applicants takes the overall number of organisations to benefit through the Community Fund to 32, with a total of £27,936 awarded.
Projects were selected based on their ability to meet McLaughlin & Harvey's social value objectives and the Partners in Communities measures of the city council's Birmingham Business Charter for Social Responsibility.
A further five organisations will receive support via the You Matter Time Bank – through which contractors offer their time to local projects and good causes. In total the number of groups to have benefitted from Time Bank support since the inception of the scheme is five.
Simbi Folarin, Director at Northfield-based GLUE Collective, which has received £1,000, said: "We are passionate about addressing the emerging social, health and economic challenges in our local communities and recognise the power and agency of play for children and connecting people to the natural environment.
"The You Matter Community Fund grant will enable us to provide nature play session for our community, supporting children to access creative and immersive processes and encouraging experimentation of play."
Valerie Edkins, Treasurer at the Friends of Perry Park, which is set to receive up to four days of volunteer support to clear brambles and vegetation, said: "The You Matter TimeBank support from McLaughlin & Harvey will allow us to provide a rich selection of wildflowers to the Park to encourage insects, birds and more biodiversity."
Martin Keys, Operations Director, McLaughlin & Harvey for Alexander Stadium, added: "We are delighted that so many local community projects have engaged with You Matter Communities and so impressed by the outcomes that have been achieved in the first round.
"We are looking forward to supporting the second round projects in delivery and to learning about the positive impacts they make for local communities."
Applications for the third round of the You Matter Community Fund, will be welcome from July 2021. For more details of the scheme please visit the Birmingham City Council website at: www.birmingham.gov.uk/perry-barr-regen