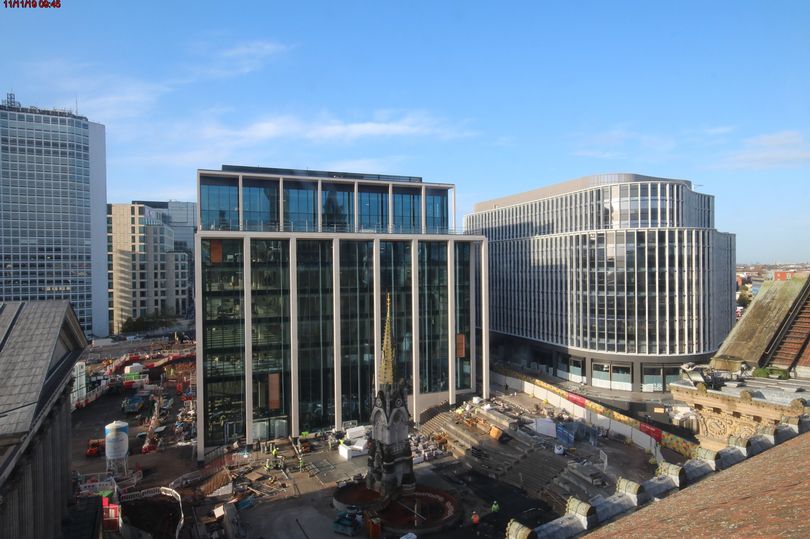 In Summary
General
|
11th November 2019
One of Birmingham's largest law firms has agreed a deal to move to the new Paradise development.
In Detail
Global law firm, DLA Piper is set to relocate its 150-strong team to Birmingham's new £700m Paradise Birmingham regeneration project in 2020.

It has signed a tenancy for 40,000 sq ft of space across the top two floors of the eight-storey building which will include a panoramic terrace overlooking the new-look Two Chamberlain Square and allow it to grow its team in the city.
Today's confirmation of the letting brings to an end months of rumours surrounding the firm's possible move to the multi-million pound project in the city centre.
The company is the second occupier to sign a 15-year lease for office space at the scheme after PwC agreed to take all of One Chamberlain Square in 2017, a move it is expected to complete next year.
Trevor Ivory, managing partner of DLA Piper's Birmingham office, said: "Birmingham is a strategically important location for DLA Piper, with some of our biggest clients based in the West Midlands.
"The next decade is one of opportunity for Birmingham and the region, with the arrival of HS2 and the Commonwealth Games being just two of the most obvious opportunities ahead.
"Our global clients have recognised this and are looking to invest in the region and we are investing in our business to make sure that we can continue to support them.
"We pride ourselves on having the best people in the city and we shall soon have an outstanding office and the best address in the city as well which will help us to continue to attract the brightest talent from the region and beyond."
DLA Piper will head up a panel discussion at this month's GBSLEP Conference 2019 on 27 November, 8am - 12pm at CBSO Centre, Berkley Street, Birmingham.
Free places are still available at the event, which will also see Birmingham 2022 Organising Committee as keynote speaker.
For more information, visit: https://gbslep.co.uk/annual-conference-2019