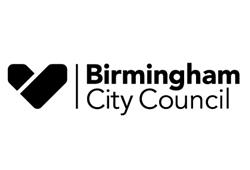 In Summary
General
|
26th November 2018
Birmingham City Council will shortly be commencing the process of procuring services to support the Syrian Vulnerable Persons Resettlement Scheme during years 2-5.
In Detail
The SVPRS Scheme started in 2015 and provides vulnerable Syrian refugees with access to resettlement services for up to five years after their arrival, running until 2025.
Through the procurement process we will be awarding three year contracts to deliver services to support refugees from their second to fifth years in Birmingham (including refugees already in their third year in Birmingham, for instance).
BCC is committed to welcoming Syrian refugees into the city and the intention of this next phase of commissioning is to offer a range of support which can continue help the integration of families in Birmingham after their first year. The services we intend to commission in this phase will be available to all refugees, from their second year in Birmingham onwards, in order to support each individual's and family's journey towards successfully resettling in the city and its neighbourhoods. The themes included in this activity are:
1. Engagement & Representation
2. ESOL Partnership Development
3. Employability
4. Mental Health Awareness
5. Welfare & Tenancy Support
6. Birmingham Navigators (social networks and public services)
The Home Office funded scheme provides funding for each refugee who is welcomed into the city and we are pooling this funding to commission the support required. The total value of this activity is £4,531,300 over the next three financial years (including 17/18). This will include both contracts which are awarded through this process, as well as a separate grants fund which will support a range of smaller scale, community based or innovative activity which can assist with resettlement and integration.
We would like to invite you to attend a briefing on the tender opportunities available through the procurement and contract award process. The briefing session will provide an opportunity for potential providers to hear about the overall scheme, the activities that we would like to commission, the reasoning behind this, how we see activity being delivered and indicative budgets. It will also provide an opportunity for stakeholders to help us refine our approach and thinking.
The two sessions are scheduled for: