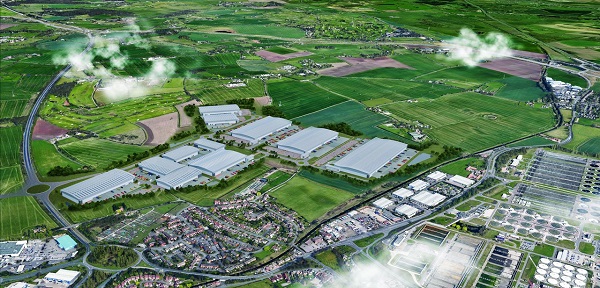 In Summary
General
|
13th December 2018
IM Properties is looking to engage with local SMEs and social enterprises to work with them on construction related goods and services for the Peddimore Birmingham Employment Park
This is a featured news article.
In Detail
IM Properties has been appointed as Birmingham City Council's development partner for the Peddimore Birmingham employment park.
The selection underpins the company's commitment to the Midlands region to deliver outstanding, sustainable and innovative development opportunities with economic and environmental benefits for both businesses and local communities.
One of the UK's largest prime manufacturing and logistic sites, Peddimore Birmingham is set to create up to 10,000 jobs both on site and in the wider regional economy and contribute £350 million to the local economy.
By working in partnership, Birmingham City Council and IM Properties will look to create a 'world class' employment park, designed to retain and attract both local, wider Midlands and major national and international manufacturing and logistics occupiers and an economic asset that Birmingham and the Midlands can be proud of.
Peddimore Birmingham will be developed in two phases with IM Properties developing Phase One (37 hectares), leaving the majority of Phase Two in the council's ownership. The scheme will include a new junction on the A38, site infrastructure, utilities to service the whole development, and over 45,000 square metres of new industrial floor space within two years of the new access being completed. The balance of the Phase One floor space of approximately 82,000 square metres will be developed over the following two to four years with all industrial units achieving a minimum of BREEAM standard 'excellent'.
The current anticipated programme for the initial phase of development is:
Planning application submitted January 2019
Planning application determination May 2019
Infrastructure commenced by Sept 2019
Infrastructure completed by June 2020
Initial Development (45,000 m2)- commenced by August 2020. Completes by August 2021.
IM Properties is looking to engage with local SMEs and social enterprises to work with them on construction related goods and services. Initially they are asking businesses to register their interest and be added to their supplier database. Further tender procurement opportunities will be advertised, as the scheme proceeds, on FinditinBirmingham for which appropriate suppliers will be able to express an interest.
If you would like to be added to the supplier database, please send through your company information and details of your proposed goods and/services to: PeddimoreBirmingham@improperties.co.uk
More information about the development is also available on https://impeddimore.co.uk
IM Properties is one the UK's largest privately-owned property companies rooted in the Midlands, with an investment and development portfolio of circa. £900 million across the UK and USA.