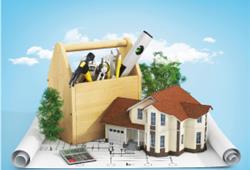 In Summary
General
|
26th November 2018
Hear about all the supply chain opportunities connected to the council's new housing repairs & maintenance contact
In Detail
Join Birmingham City Council on 7 April 2016 at FinditinBirmingham's breakfast and networking event which will present all supply chain opportunities connected to its four-year housing repairs & maintenance contact.
From 1 April 2016, Birmingham City Council's tenants will have repairs, maintenance, gas servicing and home improvements provided by one of three major contractors, who you can meet at FinditinBirmingham's high profile April breakfast event.
At our 'Birmingham City Council: A Housing Repairs and Maintenance Contract Exclusive' on Thursday 7 April 2016,
Keepmoat
,
Wates Living Space
and
Willmott Dixon
will discuss their appointment to support the new contract and how you can work alongside them in the delivery of these services.
Improved service and massive savings
Attendees can hear from Birmingham City Council's Service Director of Housing Transformation about the contract, which will operate on a geographical basis.
Council tenants will have repairs, maintenance, gas servicing and home improvements provided by one contractor – Keepmoat, Wates Living Space or Willmott Dixon. The new contract has been describes as leading to an improved service and will also see some massive savings that will be ploughed back into the council's housing services.
Willmott Dixon Partnerships Ltd has been awarded the contract for south quadrant, Wates for the west- central and east quadrant, and finally Keepmoat Regeneration Ltd the contract for the north.
All three contractors will be offering information packed presentations about their involvement in the project and the opportunities available to the local supply chain.
Your opportunity to sit down and talk business!
Keepmoat, Wates Living Space and Willmott Dixon are long-time supporters of FinditinBirmingham and are committed to working alongside local businesses.
Their entire buying teams will all be on hand to meet delegates in a series of pre-booked one-to-one meetings, so get in touch now to request your slot before spaces fill.