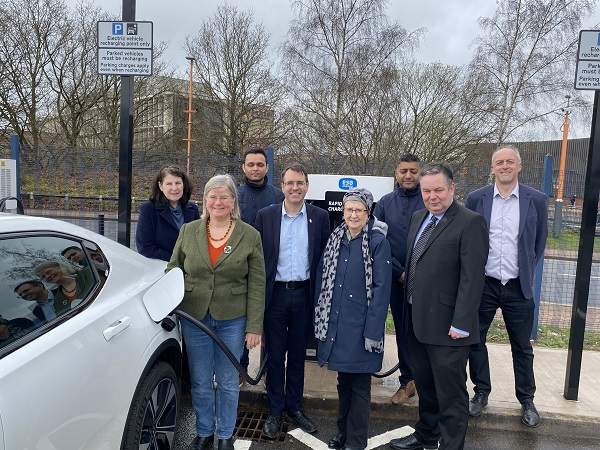 In Summary
General
|
17th March 2023
Birmingham City Council has been working with Transport for West Midlands (TFWM) to install its first rapid Electric Vehicle (EV) charge points.
In Detail
Selly Oak station will be the first of a number of Park & Ride stations in Birmingham to have rapid charge points rolled out to support commuters, taxis and local residents to transition to EVs.
Rapid chargers (up to 100kws) are able to fully charge electric vehicles within just 30 mins, or 'top up' within 5-10 minutes.
Cllr Liz Clements, cabinet member for transport at Birmingham City Council, said: "This is a great step forward in our bid to reach zero emissions in Birmingham. Not only will it help people change over to electric vehicles, the location means they can then get straight onto the rail network.
"Being able to charge your car in such a short space of time will make journeys in electric cars so much easier. This is great work from all involved."
TfWM is part of the West Midlands Combined Authority (WMCA).
Andy Street, Mayor of the West Midlands and WMCA Chair, said: "As we seek to accelerate the transition to electric vehicles, we need the right infrastructure in place. That's why I'm pleased to see Transport for West Midlands working with Birmingham City Council to help establish a rapid charging facility at the Selly Oak Park & Ride site.
"We have plans to vastly improve the availability of chargers right across our region and are actively identifying locations for 10 electric vehicle 'filling stations' that will provide ultra-rapid charging for cars and larger vehicles - all part of our green transport revolution."

The Fast & Rapid EV Charge programme is part-funded through OZEV (formerly OLEV), the Office for Zero Emission Vehicles and delivered by ESB.