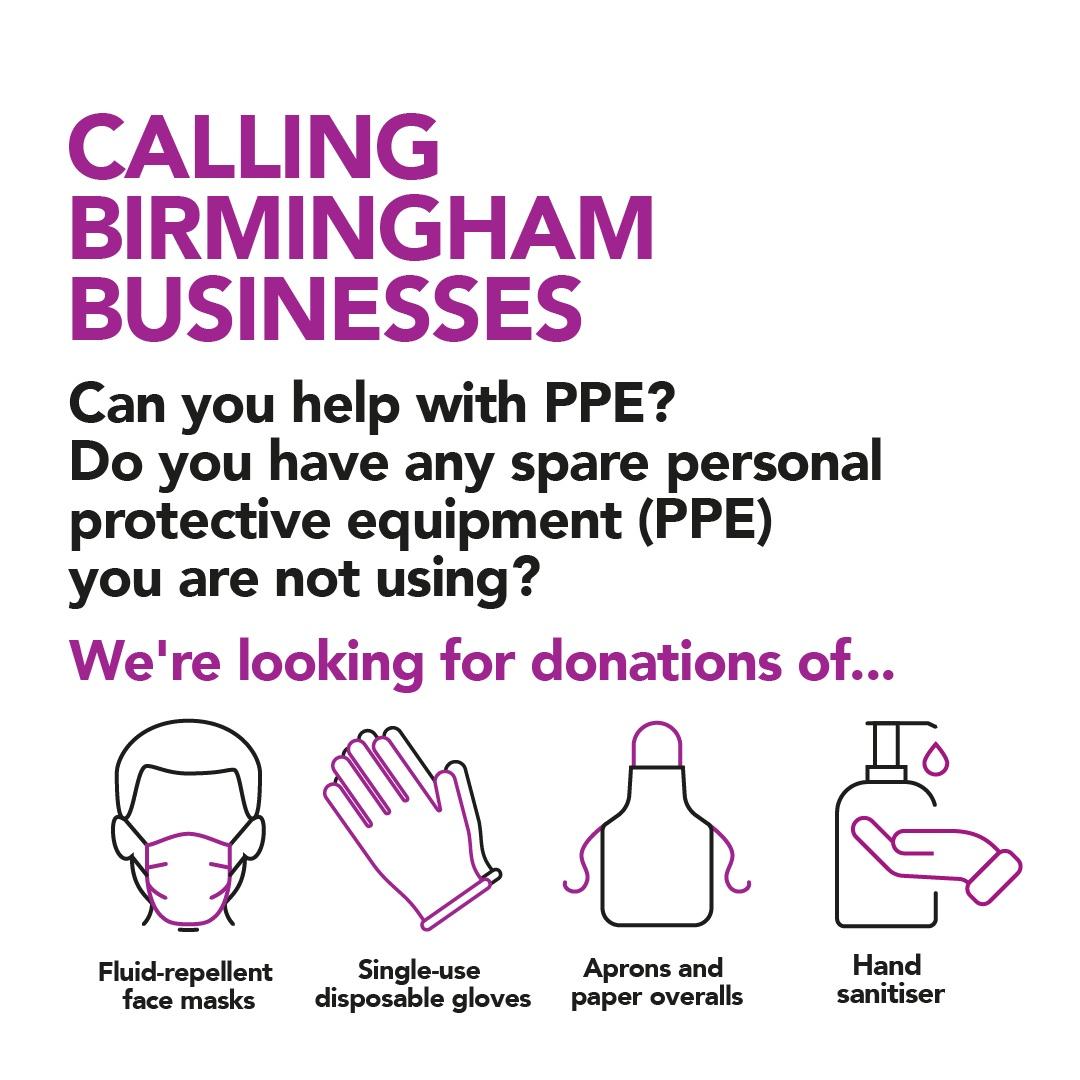 In Summary
CALLING BIRMINGHAM BUSINESSES - Please help
In Detail
Birmingham City Council is looking for donations of PPE:
Fluid-repellent face masks
Single-use disposable gloves
Aprons and paper overalls
Hand sanitiser
It is asking for donations of personal protective equipment (PPE) for use by our front-line staff, care providers, social workers and volunteers who are delivering essential services across the City.
Items such as disposable aprons, latex or Nitrell gloves, face masks, hand sanitiser, eye protection and overshoes would be appreciated.
Birmingham City Council is doing everything it can to support providers locally while ensuring that this matter is raised at the most senior levels.
Thank you, your help in this difficult time is really appreciated.