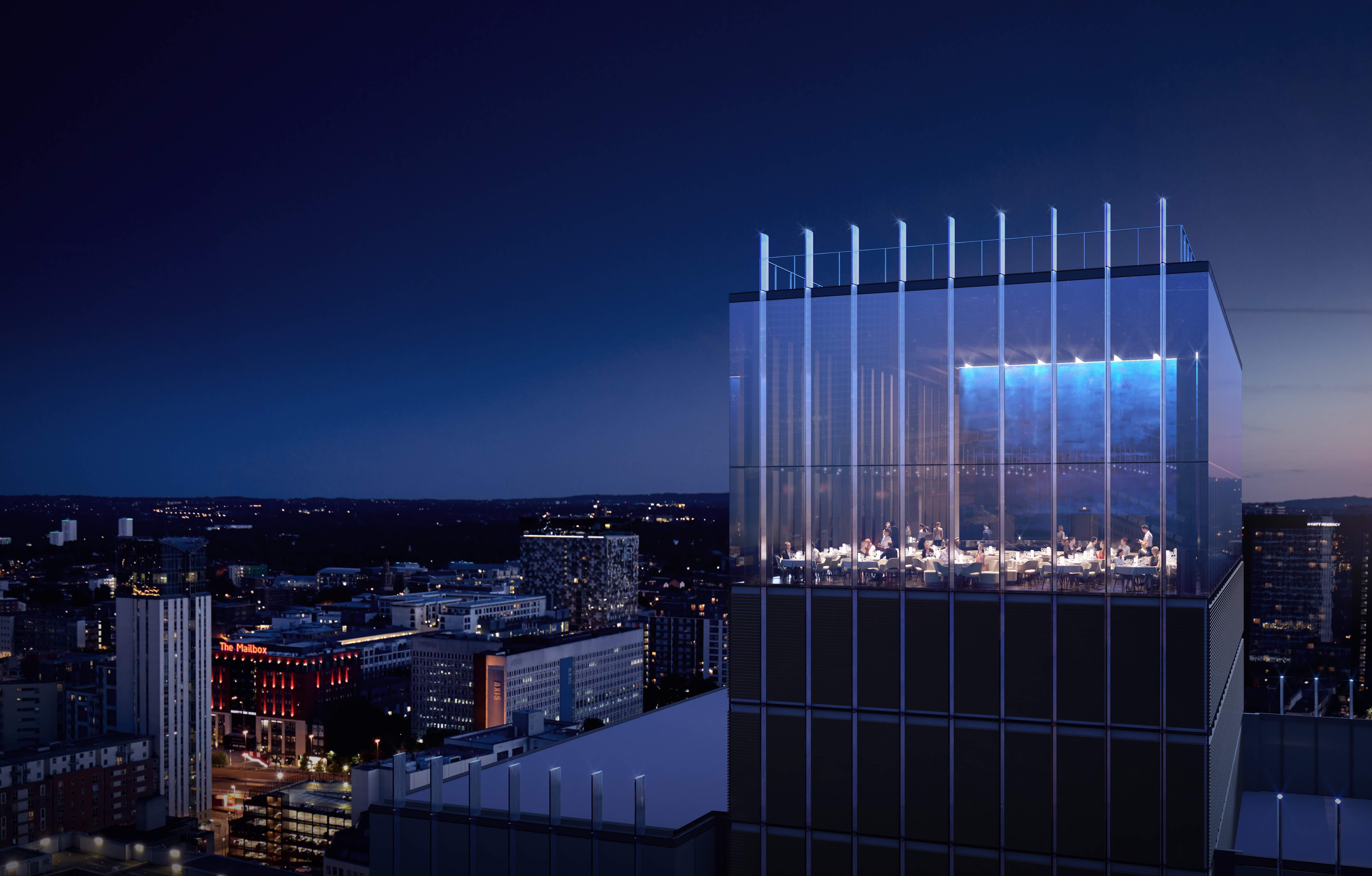 In Summary
General
|
19th December 2018
BAM Construction has started work on the £80 million tower that will be 26 storeys, with the apex 246m above sea level.
In Detail
Main contractor BAM Construction has been working with developer Sterling Property Ventures for the last six months to start construction on 103 Colmore Row.
Following site surveys, a period of pre-construction design, and substructure works, a team of 20 from BAM is now based permanently on site, along with teams of sub-contractors.
A tower crane* was erected at the site over the course of three days by Radius Crane Management (video links below). Currently at 67m, this will be extended to 100m during the course of the build. A second crane will be installed in the New Year.
The £80 million tower will be 26 storeys, with the apex 246m above sea level. A double height 'lantern' restaurant, lit up at night, is also planned for the top floor, making the building visible from miles around the city. Completion of 103 Colmore Row, which includes 223,631 sq ft of office space, is scheduled for January, 2021.
Andrew Hawkins, development manager at Sterling Property Ventures, said: "After all the planning, preparation and procurement, it's great to finally put a spade in the ground and crack on with this much-anticipated project.
"It will be a real asset to Birmingham, which is currently enjoying a purple patch of development and investment."
Waheed Nazir, Corporate Director Economy at Birmingham City Council, welcomed the start on site. He said: "The decision to select BAM and invest in 103 Colmore Row is a massive vote of confidence in Birmingham. The commitment to this major new building will bring high quality office space to the heart of an expanding central business district and shows that Birmingham continues to be a hugely attractive place to invest and do business."

103 Colmore Row will comprise 223,631 sq ft of office space over 20 floors, and 7,665 sq ft of restaurant space on the ground and top floors. At 346ft/105.5m high, with the apex 246m above sea level, it is the highest new office building under construction outside London. Designed by architects Doone Silver Kerr, the landmark building features a winter garden, 18th floor terrace and multi-purpose lobby business lounges.

BAM Construction regularly uses FinditinBirmingham to post its supply chain opportunities - so please ensure that your sectors are all up to date via your Dashboard.