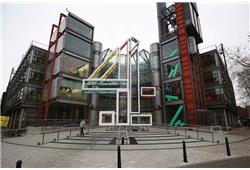 In Summary
General
|
26th November 2018
Channel 4 has today (Weds 30 May) announced that Birmingham has been shortlisted to be the home for the broadcaster's new national HQ.
In Detail
This success follows the West Midlands Combined Authority (WMCA) making a formal bid to bring Channel 4 (C4) to the region earlier in May. The bid focused on potential sites in Birmingham and Coventry, highlighting the many strengths of the West Midlands under the strapline of 'Get Closer'.
The WMCA bid had received wide ranging support from stakeholders, major media players, creative organisations and local businesses, as the West Midlands united to demonstrate the wealth of innovation, talent and ambition that exists across the region.
The Mayor of the West Midlands Andy Street said: "This was the first hurdle we needed to overcome in order to secure the new national HQ for Channel 4 and now we can focus on enhancing our bid further.
"Both Birmingham and Coventry offer powerful arguments to Channel 4 in terms of location, talent and the youth and diversity of the population and I am pleased this has been recognised. Now the hard work really starts as we begin negotiations in earnest to develop the most compelling case possible to the broadcaster."
Cllr Ian Ward, leader of Birmingham City Council, said: "We welcome the news that Birmingham's bid to become the new home of Channel 4 has been shortlisted. Birmingham is a perfect fit for this move and we look forward to working with Channel 4 to showcase in even greater detail what we have to offer here in the heart of the UK.
"We have the digital skills, creative talent and energy needed to make the move a huge success and, with one of the youngest and most diverse populations in Europe, Birmingham is the natural choice for Channel 4."
There will be now a period of further consultation, which will see the WMCA work in partnership with Channel 4 to highlight the benefits of moving to the West Midlands. The final announcement is expected at the end of 2018, with the broadcaster moving to the new HQ in 2019.
C4 is seeking to establish three new creative hubs outside London, as part of its '4 All the UK' strategy. The largest of these hubs will become the national headquarters, consisting of offices, a new studio, a base for daily programmes and a new digital production unit. The WMCA is confident that C4 will recognise that the West Midlands is the ideal choice as it looks to improve its representation across the nation.