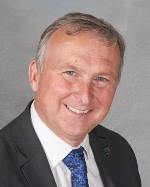 In Summary
General
|
17th December 2021
Birmingham council bosses have written to Chancellor Rishi Sunak urging him to support businesses and jobs in sectors hit hardest by the latest Covid-19 restrictions.
In Detail
Leader Cllr Ian Ward and Deputy Leader Cllr Brigid Jones have highlighted growing concerns raised by Birmingham businesses, particularly in the hospitality, retail and events sectors following the introduction of Plan B restrictions.
They shared a report from the Greater Birmingham Chambers of Commerce (Plan B - A Blueprint for Business Support), which outlines the fears and asks of businesses across the city region.

The report urges the Government to:
Consistently review the need for additional financial support for businesses that are likely to suffer a drop in demand as a result of the latest measures.
Offer clear and practical advice for businesses that are expected to implement NHS COVID Pass entry into indoor and outdoor gatherings in less than a week.
Roll out the Business Rates Relief Fund before Christmas so local authorities can help impacted businesses as soon as possible.
Maintain a longer-term reduction of VAT in place beyond March to help those hospitality and non-essential retailers likely to suffer due to lower footfall in city centres.
Reduce the cost of PCR testing for international travellers in a bid to maintain demand in the aviation and travel industry.
Reintroduce free testing kits for businesses as more individuals are expected to take daily tests.
Explore options for utilising existing resources for supporting the most impacted businesses in the short-term.
Provide flexibility of the repayment of CBILs to those businesses suffering significant financial hardship but not classed as in distress.
Cllr Ian Ward said: "Clearly action was needed in response to the spread of the Omicron variant, but that inevitably impacts on businesses that are still recovering from the earlier lockdowns. As the Chamber report highlights, many hospitality businesses are reporting cancelled bookings, while retailers fear a drop in footfall at a crucial time of the year.
"These businesses are hugely important to the Birmingham economy, supporting many jobs, and they will play a big part on our post-Covid recovery. But they need help now."
Cllr Brigid Jones added: "We've worked closely with the Government to support Birmingham jobs and businesses throughout the pandemic and we stand ready to play our part again if the Government listens to these very reasonable concerns.
"The timely report from the Greater Birmingham Chambers of Commerce highlights just how precarious the current situation is for many businesses and it's vital that the Government listens and acts now."
The letter from Cllrs Ward and Jones can be viewed on the Leader's Twitter account.