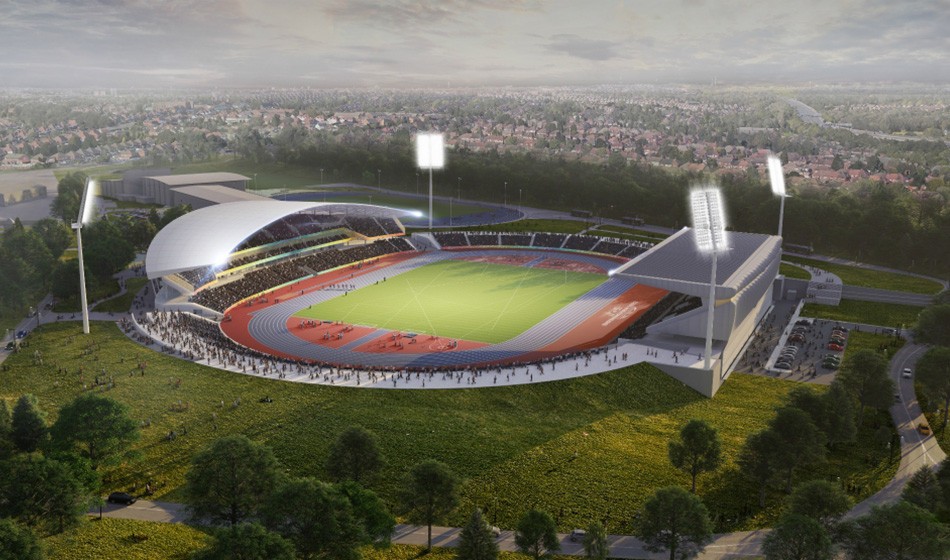 In Summary
Olympic and Commonwealth Games athletics legend Sir Brendan Foster has labelled Birmingham's Alexander Stadium 'the best in the country' even before major building work on new-look venue is complete.
In Detail
The Perry Barr venue is currently being transformed into a 30,000-seater venue for the 2022 Commonwealth Games and will host the athletics action in addition to the event's Opening and Closing Ceremonies. The revamped stadium will then revert to 18,000 seats post Games with an option to increase the capacity for any future major events.
Sir Brendan, who struck Commonwealth Games gold in 1978 as he won the Men's 10,000m, visited the stadium recently as part of a fact-finding visit ahead of a potential Newcastle and Gateshead bid to host the European Championships in 2026 and was hugely impressed by the £72.4 million project.
He said: "I'm absolutely blown away. It's absolutely fantastic. When Birmingham does things, it does them properly. "This is the best stadium in the country already and it's not even finished. So, hats off to the city council, hats off to the organisers. I can't wait until the Commonwealth Games."

Speaking as the Games countdown reached one year to go, Birmingham City Council leader Cllr Ian Ward, who welcomed Sir Brendan and Gateshead Council leader Cllr Martin Gannon to the stadium, added: "Increasingly now, people from around the country are coming to see what we've been up to and how we're delivering the stadium. It's really taking shape now and you can see the kind of environment that's going to be created and hopefully an atmosphere that's going to drive Team England onto winning medals.
"But it's really important that the stadium is used more than just two or three times a year. It needs to be genuinely multi-functional to stage different events right throughout the year. It's also important that the Commonwealth Games cannot be the last major event that we see in this new stadium. We've got to have a bold ambition as a city to bid for more major world and international events that we can bring here to Birmingham."