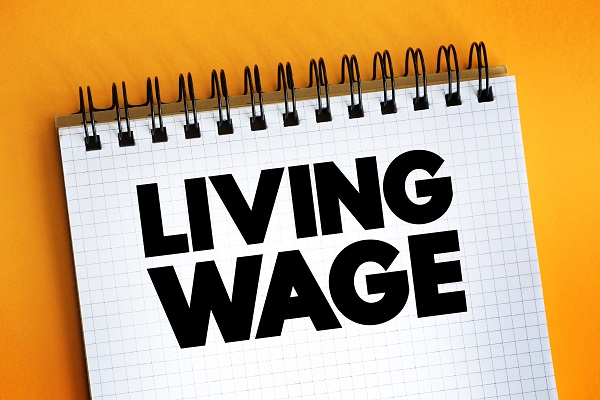 In Summary
General
|
21st November 2022
Birmingham's ambition to become a Living Wage City has been boosted as the number of businesses paying the Living Wage has risen by a third in the past 12 months.
In Detail
Set against the national cost of living crisis, there are now 133 companies (up from 100 in 2021) accredited by the Living Wage foundation as Living Wage Employers paying their staff a minimum of £10.90 - taking the number of workers at accredited businesses in Birmingham receiving the Living Wage from 40,000 to 60,000.
Accredited employers that have adopted the Living Wage since November 20221 include Aston University, Edgbaston Stadium, Avanti West Coast and Wesleyan.
These organisations are significant for the 2022/23 period and will help deliver a co-ordinated approach in targeting key sectors across Birmingham – particularly higher education, sporting and cultural organisations and transport.
During Living Wage Week 2021, the Living Wage Foundation recognises Birmingham's commitment to become a Living Wage City – which included a three-year strategy that aims to double the number of employees receiving this uplift in their wages.

Addressing in-work poverty will be a crucial aspect of supporting residents during the cost-of-living crisis - which has seen inflation has risen to over 11% - the highest level since 1981 – that is predicted by the Bank of England to continue for at least two years.
Cllr John Cotton, Cabinet Member for Social Justice, Community Safety and Equalities said: "This year has seen our citizens – along with the whole country – face a squeeze on their finances as inflation, food, fuel and energy costs continue to rise.
"It is great to see 33 more Birmingham employers adopt the Living Wage, which takes us closer to ambition of doubling the number of companies paying staff this rate by end of 2024.
"The scandal of low pay means thousands of people go to work every day and don't bring home enough to get by, and yesterday's statement by the Chancellor will stretch people's finances even further. That's why we're determined to make Birmingham a Living Wage city, so our citizens get fair pay for a hard day's work."
For more information about the Living Wage visit the website www.livingwage.org.uk