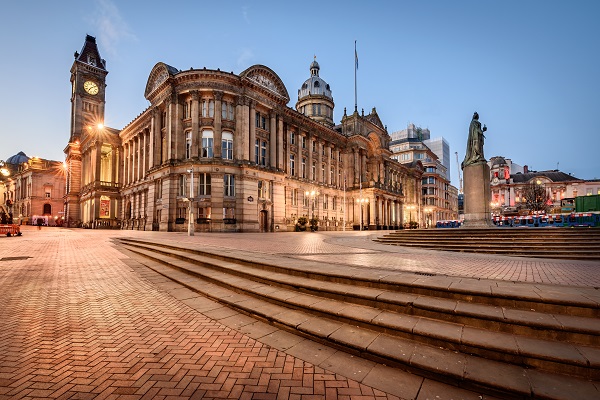 In Summary
General
|
15th March 2023
Council finance officers are currently assessing the overall budget and its implications for local government. The following is a response to the devolution deal announced by the chancellor.
In Detail
Cllr Ian Ward, Birmingham City Council Leader, and WMCA Portfolio Lead for Transport said: "I welcome the devolution deal and I'm encouraged that the Government has listened to Birmingham City Council's calls for a levelling up zone to cover East Birmingham.
"We are ambitious for Birmingham and its people, and we need a government that matches those ambitions. So this must be just the start of the long overdue transfer of powers and resources from Westminster to our cities and regions.
"With the right support, cities like Birmingham can unlock growth and tackle inequalities that continue to hold too many people back. To do that, we need a long-term settlement for local government to resource local public services added to the powers that will enable us to address everything from anti-social behaviour to the climate emergency at pace and scale.
"Taken at face value, the devolution deal also means more certainty in funding for affordable housing and local investment, and new powers and remits that will support the delivery priorities of the combined authority and West Midlands councils, bringing benefits to our city and residents.
"But we cannot ignore that a decade of austerity has reduced what councils can do and the future is still uncertain, as additional pressures, like the cost-of-living crisis increase demand for council services."
Cllr Brigid Jones, Birmingham City Council Deputy Leader, and Portfolio Lead for the devolution deal, said: "The deal brings new money and new powers which will help the West Midlands Combined Authority and local authorities deliver for our communities and for the region as whole.
"But it's important to stress that most of the money, powers and flexibilities do not come on stream for two or more years and so it will need further focus to ensure that the powers and funding do flow to our region and our communities.
"Implementation will be critical too to ensure that there is genuine devolution to West Midlands and double devolution to local authorities, removing bureaucracy and unlocking freedoms and creating effective and accountable delivery.
"Councils need increased powers to make our communities safer, cleaner and greener, so it is encouraging that the deal also commits government to further negotiations on these powers."