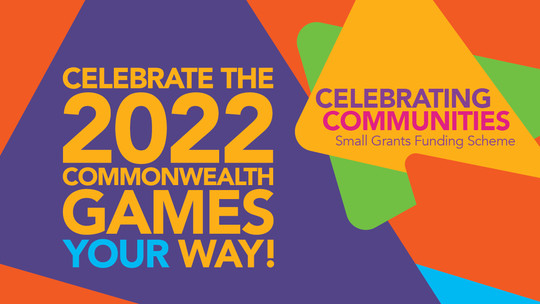 In Summary
General
|
10th November 2021
Residents and community groups have been given the opportunity apply for a slice of a £2 million fund designed to help people feel involved in the Birmingham 2022 Commonwealth Games.
In Detail
Celebrating Communities is a £2 million small grants funding scheme, part of a wider £6 million package assembled by the council to maximise the benefit and legacy of hosting the Games.
Grants will be available to run initiatives which deliver against one of three themes: 'Getting Active', 'Ready, Steady, Fun' and 'Celebrating Culture' - which are described as follows:
Getting Active – encouraging communities to get out and get active by participating in sports and recreational activities. The overriding aim should be to encourage residents, of all abilities and ages, to engage in physical activity and improve their health and wellbeing.
Ready, Steady, Fun – delivering community projects to ensure a local area is Games ready (e.g. by improving communal space, and hosting community celebrations to develop active citizenship and reduce loneliness and social isolation).
Celebrating Culture – developing community-led cultural events and initiatives that encourage intergenerational activities. Proposed schemes must harness the power of culture to bring people together, celebrate their identities, and the culture, heritage and stories of their communities.
Grants are available between:
£100 and £1,000
£1,001 and £5,000
£5,001 and £10,000
The grants will be available to people and communities in all 69 wards across Birmingham and open to application from 9 September 2021 to 30 November 2021.