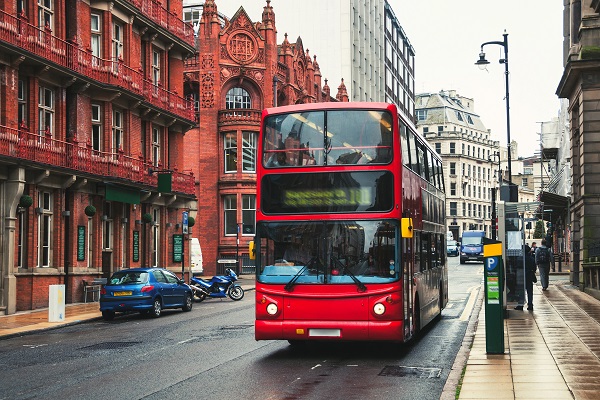 In Summary
Birmingham 2022 is an inclusive and accessible event. Considerations have been made for people with accessibility requirements, ensuring a safe, independent, and dignified experience for spectators.
In Detail
Birmingham 2022 is an inclusive and accessible event. Considerations have been made for people with accessibility requirements, ensuring a safe, independent, and dignified experience for spectators. To help spectators get to and from their Birmingham 2022 event, read all of our accessible travel information below.
Public Transport
To make things easier for fans attending Birmingham 2022, all tickets to the Games will include access to public transport in the local area on the day of their event. This includes dedicated accessible shuttle buses. There's no need to book public transport, if travelling within the Games network area, simply be prepared to show your Games ticket upon request when boarding. For more information on our public transport offering and the network area it covers, read the FAQs here >
Games Journey Planner
Use the Birmingham 2022 bespoke Games Journey Planner to get the best route to and from your event. Please select accessible travel options for your venue and session in the journey planner.
If you are an occasional wheelchair user, you may wish to bring it with you to reduce walking distances or time spent standing. Limited loan wheelchairs will be available at venues.
Parking
There is dedicated Blue Badge parking at all venues which is free but there is limited availability, and this MUST be pre-booked. Please note, existing car parks at or around Games venues offering standard parking will be closed during the Games, except for the NEC.
At the time of publishing 13 July, Blue Badge parking is sold out at Lee Valley Velopark and there is limited availability at Alexander Stadium, Arena Birmingham and Sandwell Aquatics Centre. There is still good availability remaining at Cannock Chase Forest, Edgbaston Stadium, The NEC, Smithfield, University of Birmingham, Victoria Park, Warwick and West Park.
Please note, if you have booked Park & Ride parking but would prefer dedicated Blue Badge parking where available, the booking platform help centre can assist you to transfer your tickets.
Accessible Shuttle Buses
If the dedicated Blue Badge parking is fully booked at your venue, why not consider using the Games dedicated accessible shuttle bus service which is included within your ticket. We aim to ensure all shuttle buses are fully accessible, however there is additional assistance available for those requiring it. The accessible shuttle buses will operate from key train stations to all venues, except The NEC and Smithfield. See a table for the pick-up and drop off locations here >
Train
Situated in the centre of the country the Midlands is well connected by local and national rail services. If you require assistance while travelling, please book this via the relevant train operator in advance of your journey. Accessible shuttle buses will be operating from nominated accessible stations to venues as detailed here. These do not need to be pre-booked.
Tram
The metro will not operate through Birmingham City Centre on Marathon Day (30 July). For spectators with accessibility requirements travelling to Arena Birmingham on this day, a shuttle bus will run from Smallbrook Queensway to this venue only.
Arena Birmingham - Step free access from Library stop to venue via the designated walking route. This will not run on Marathon day (Saturday 30 July), when there will be an accessible shuttle from Smallbrook Queensway (adjacent to Birmingham New Street Station) to the venue.
Sandwell Aquatics Centre - Step free access from The Hawthorns stop. Accessible shuttle buses will operate from The Hawthorns station and the venue
Visitor Information
For all the information you need to help plan your trip to the Games, check out the Visit The Games web section. Here you can also find out about extending your stay and discover nearby attractions, shops and restaurants for a truly memorable experience.
NEC Travel Tip
The NEC is set to be one of the busiest venues at Birmingham 2022, hosting five sports and two Para sports during the Games. The NEC is also the only Birmingham 2022 venue in which parking is available at the venue. There is no parking at or around any of other Games venues. But for those with a ticket to a session at the NEC and who intend to drive, please make use of the parking available at the venue. Unlike events that are usually held at the NEC, parking MUST be booked in advance. The cost of this will be the standard NEC fee.

A limited number of Blue Badge parking spaces are available. These need to be pre-booked and no admittance can be provided without a booking. Pre-book Blue Badge parking here. Make your Birmingham 2022 experience an enjoyable one, so help avoid any delays on the day of your event by booking your NEC parking in advance of attending. Read more >