Security Briefing for Cyber Security Exercise
---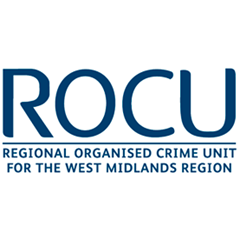 In Summary
19th February 2019
|
09:30 to 13:30
Regional Orgainised Crime Unit West Midlands (ROCUWM) working in partnership with the National Cyber Security Centre (NCSC) will be running a bespoke briefing session on Tuesday 19 February 2019
Add To Calendar
In Detail
This will take place in Birmingham City Centre with a venue to be confirmed once interested parties have been confirmed.
This location will be no more than 10 minute walk from either one of the three Birmingham City Centre train stations.
Times will be between 09:30 and 13:30 with one hour lunch, provided by the hosts.
The aim of the session will be a demonstration of a brand new exercising product which has been commissioned by the NCSC initially for the Small and Medium Enterprise (SME) community and Local Government (LG).
The product is a complete package of exercise advice, scenarios and supporting material that will provide your organisation with everything it needs to run and facilitate exercises from start to finish.
It can also be used by non-cyber specialist staff.
Location
Birmingham City Centre, Near to Snow Hill Train Station - Location will be confirmed within formal Invitation