Grow your business with TLC - Tendering for local contracts
---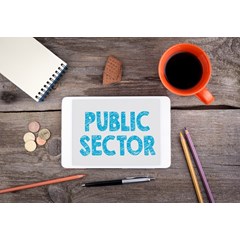 In Summary
8th March 2019
|
14:00 to 16:00
Join Redditch Borough Council & Bromsgrove District Council on Friday 8 March for a free event focusing on how to win business available from the borough council and the wider public sector.
Add To Calendar
In Detail
Redditch firms are being invited to a free event designed to help them understand how to win business that's available from the borough council and the wider public sector.
'Tendering for Local Contracts' aims to help borough firms network with the experts and get the latest info on how Redditch Borough Council and other public bodies buy goods and services, and what they look for when they invite bids for the work.
TLC is taking place on Friday 8 March from 2:00pm to 4:00pm, at Redditch Town Hall.
Confirmed exhibitors so far include Find it in Worcestershire, Procurement For Housing, the Government's procurement experts the Crown Commercial Service, Rubicon Leisure - the council's new wholly owned leisure company - and EEM Ltd, a non-profit that aims to help deliver efficiency savings across the public sector.
Procurement officers representing Redditch Borough Council, Bromsgrove District Council and Worcestershire Regulatory Services will also be on hand to answer questions and give information.
Places at the event are free but must be booked in advance. To reserve your place or for more details, contact Carmen Young, procurement officer at Redditch Borough Council, on carmen.young@redditchbc.gov.uk or (01527) 64252 ext. 3335.
Location
Redditch Borough Council, Walter Stranz Square, Redditch, UK
Book Your Place
Please contact Carmen Young above