Meet the Contractor 2021 - Main Works
---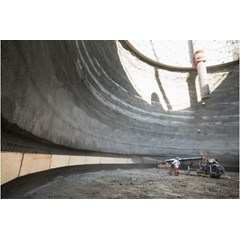 In Summary
29th November 2021
|
00:00 to 00:00
West Midlands businesses are invited to register now, to engage with contractors and sub-contractors, at two HS2 Meet the Contractor events.
Add To Calendar
In Detail
Construction of Britain's new high-speed, low-carbon railway is well underway and HS2 Ltd are releasing over 250 packages of work for small and medium-sized businesses in the UK, worth millions of pounds, with contracts on offer ranging from £4,000 to £158m.
As the backbone of the UK economy, small and medium-sized businesses are in a prime position to step forward and bid for their share of these packages of work, which HS2's construction partners and its subcontractors are set to release in the next 12 – 18 months.

Details will be released at the annual supply chain event, 'Meet the Contractor', which will be held from 15 November to 1 December. The events provide the opportunity for potential suppliers to meet with HS2's seven joint venture contractors and find out about their upcoming procurements.

The first part of the event programme will focus on contracts linked to the construction of HS2's stations at Euston, Old Oak Common and Birmingham Curzon Street. This will be followed, two weeks later, with a separate event focused on contracts linked to main works construction along the route of the railway between the West Midlands and London.
The Events
The Stations event, from 15 to 17 November 2021, presents over 600 available online one-to-one meetings with contractors and subcontractors.
The Main Works event, from 29 November to 1 December 2021, offers over 1,100 online one-to-one meetings with contractors and subcontractors.
At both events, businesses will be able to hear directly from contractors and engage with them through the virtual platform, in addition to getting the opportunity to ask questions and network.
Get involved in this once-in-a-generation national infrastructure project and see how your business can benefit.