Growing your business support and mentoring workshop
---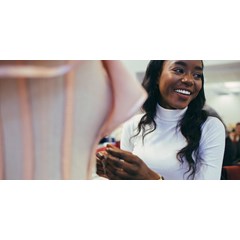 In Summary
13th December 2018
|
09:30 to 12:30
This workshop will focus on supporting you to explore how through the ideas you generate you can ensure your business is continually innovating; making effective and informed decisions based on accurate data
Add To Calendar
In Detail
Birmingham City University's New Business Support Programme: 'Growing You'
The university recognises that SMEs from some diverse community groups may experience unique barriers to identifying and accessing the specialised business support they need to achieve their growth potential. That's why, in partnership with successful business leaders from many of the region's diverse business communities, it has created the Growing You SME business support programme.
If you are a small or medium size business (SME) based in the Greater Birmingham and Solihull area [GBSLEP region] then 'Growing You' is the business support programme for you.
This workshop will focus on supporting you to explore how through the ideas you generate you can ensure your business is continually innovating; making effective and informed decisions based on accurate data; and developing and maximising the capacity of the systems and process you put into place.

Location
Birmingham City University Library, The Curzon Building, 4 Cardigan Street, Birmingham B4 7BD, UK