FinditinBirmingham Breakfast Event: Perry Barr Residential Scheme with Lendlease
---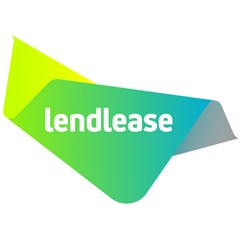 In Summary
17th September 2019
|
06:45 to 09:30
In September, FinditinBirmingham is delighted to welcome Lendlease Construction to the stage to talk supply chain opportunities
Add To Calendar
In Detail
In 2018, Lendlease Construction was chosen as Birmingham City Council's Principal Contractor for Phase One of Birmingham's Perry Barr Residential Scheme, situated just three miles away from Birmingham City Centre.
The project will deliver 1,400 new homes for the people of Birmingham and act as a catalyst for the regeneration of the wider Perry Barr area by direct redevelopment of sites, by attracting further investment, and most importantly by creating an aspirational residential district.
Construction works, at the former Birmingham City University campus, commenced in May 2019 and will be completed in early 2022.
The event on 17 September 2019, will provide an opportunity for local suppliers and sub-contractors to meet the Tier 1 Contractors appointed by Lendlease to build the development, learn more about the project and register an interest with buyers.
Following the key speaker presentations there will be an exhibition and networking session with key representatives from Lendlease and the Tier 1's involved with the Perry Barr project. This will give attendees the chance to further network, gain valuable business contacts and discuss the plans for the scheme.
Please use the online booking system below to secure your place now.
Places will be limited, so early booking is recommended. **Tier 1 Contractors to be announced soon**
Interested in exhibiting at this event?
Snap up one of our spaces now and get an early bird discount!
Meet and connect with prospective customers in your target market
Strengthen your relationship with existing clients
Meet new companies that can help your business
Showcase your brand and expand your database
Optimise sales and lead generation
Email the team at info@finditin.co.uk
Price
This event costs £15.00 + VAT per delegate
Location
Council House
Victoria Square
Birmingham
B1 1BB