Commonwealth Games 2022 Business Forum
---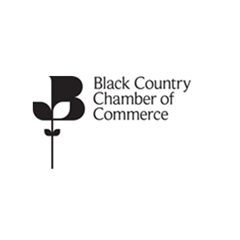 In Summary
20th March 2019
|
13:30 to 15:30
Join other Black Country businesses exploring the opportunities the Commonwealth Games is bring to the region
Add To Calendar
In Detail
Black Country 2022 Business Forum brings together regional businesses in order to explore and understand the opportunities the Commonwealth Games is bringing to the West Midlands. Manchester 2002 Commonwealth Games and London 2012 Olympics proved to be catalysts for regional regeneration, growth and brought many opportunities for businesses to tender for a range contracts.
With only three years to go and with the eyes of the world on the West Midlands, the Black Country Chamber of Commerce is establishing the Black Country 2022 Business Forum - enabling regional businesses to gain the knowledge, understand procurement processes and explore ways that they can get involved.
This is the first of a regular quarterly meeting giving updates on the overall progress of the games, timescales and making sure that Black Country businesses can understand the opportunities available to them.
These meetings will feature presentations, talks and the chance to quiz other local businesses who were successful in securing contracts from London 2012, other large projects as well as influencers and individuals currently involved in the planning of Birmingham 2022 Commonwealth Games.
There will be a detailed look at procurement opportunities, how to register to receive notifications of contracts and advice on bid writing and collaboration.
Speakers will include:
Lindsey Flynn, LEP representative on the Games Committee
Philip Gray, Commercial Doctor - The West Midlands business wins from London 2012
Paul and Jennifer Long, IceBlue Marketing & Design Ltd - Birmingham 2022 Business Portal - Your path to the Games opportunities
Location
West Bromwich Albion Football Club, The Hawthorns, A41 Birmingham Road, West Midlands B71 4LF