Birmingham 2022 Commonwealth Games Business Briefing
---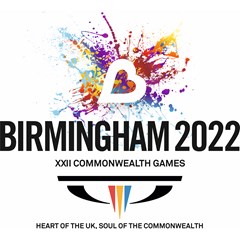 In Summary
15th March 2019
|
08:00 to 10:00
SMEs in Coventry & Warwickshire are invited to an event about the Birmingham 2022 Commonwealth Games and the extensive procurement & supply chain opportunities
Add To Calendar
In Detail
Businesses across the Midlands are being invited to a special event to provide a detailed update on the Birmingham 2022 Commonwealth Games and the extensive procurement and supply chain opportunities available for SMEs in Coventry & Warwickshire.
The event – which will take place prior to the Chamber's Trade Local Business Expo on Friday 15th March at NAEC Stoneleigh - will be hosted by Organising Committee Chairman John Crabtree OBE and attendees will hear from Organising Committee CEO Ian Reid, and Neil Carney, Birmingham City Council Project Director overseeing the Games.
The briefing will offer practical information on the opportunities for businesses arising from the Games themselves and related infrastructure projects. There will also be panel discussions exploring their potential impact on the city-region and will hear from the first businesses to secure Birmingham 2022 tenders. It will be open to all sectors and sizes of business and provide introductory information about the Organising Committee's contracting and procurement approach.
The Coventry & Warwickshire Chamber of Commerce is coordinating the event, which will also be widely promoted and supported by local business community, Local Authorities and Local Enterprise Partnerships.
Immediately after the business briefing, local businesses will be exhibiting at the Trade Expo 2019 from 10am until 3pm, making 15 March an information-packed day of networking, presentations and over 140 exhibitors!
Location
NAEC Stoneleigh, Stoneleigh Park, Stoneleigh, Kenilworth CV8 2LZ